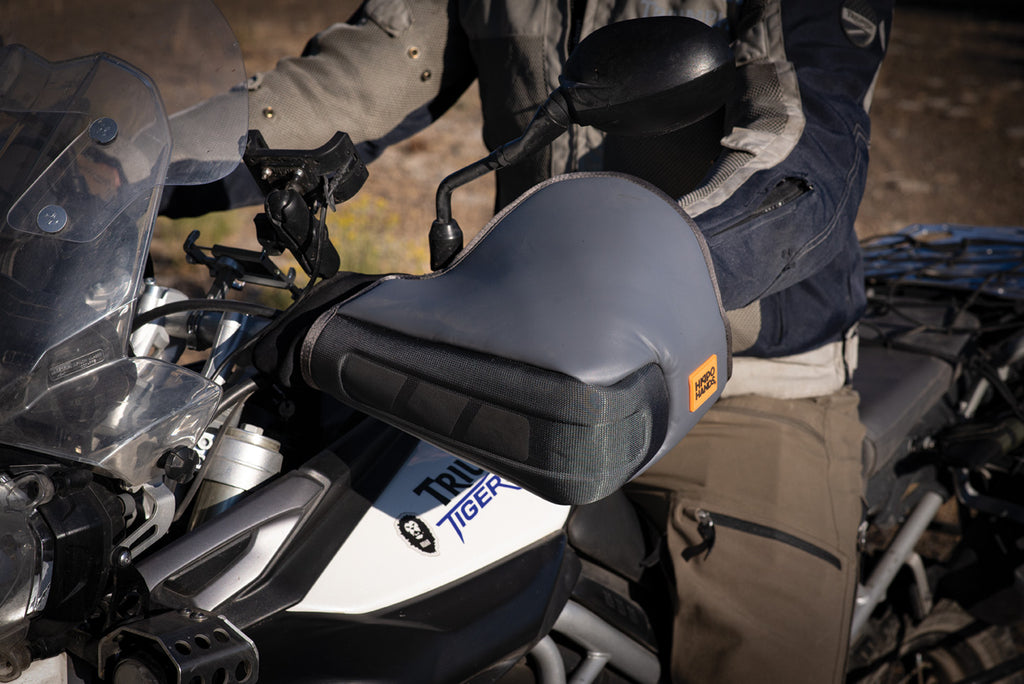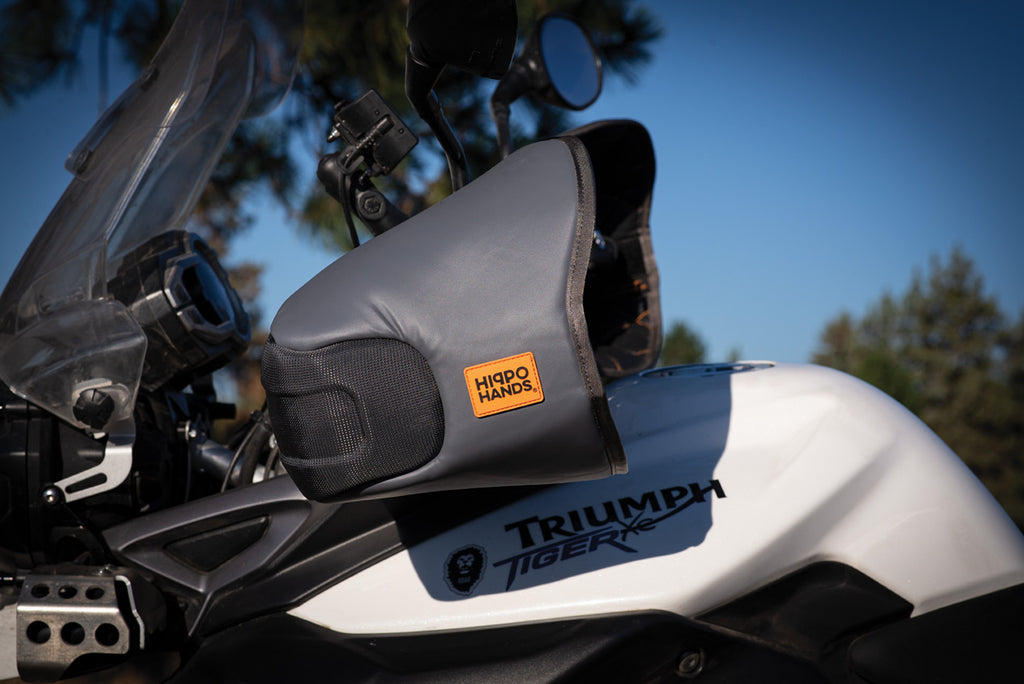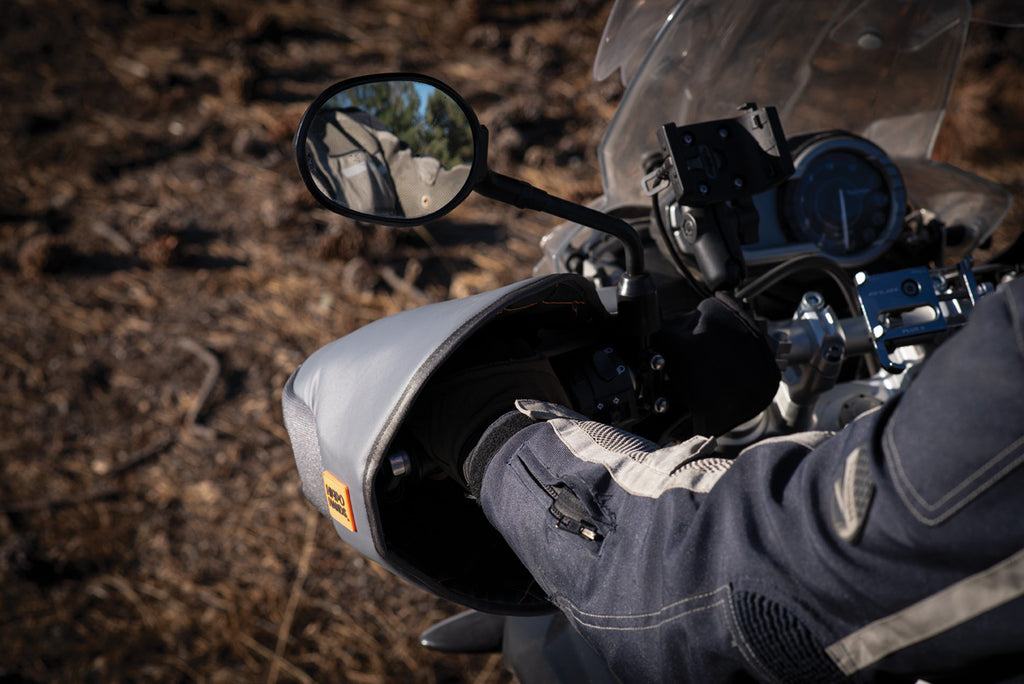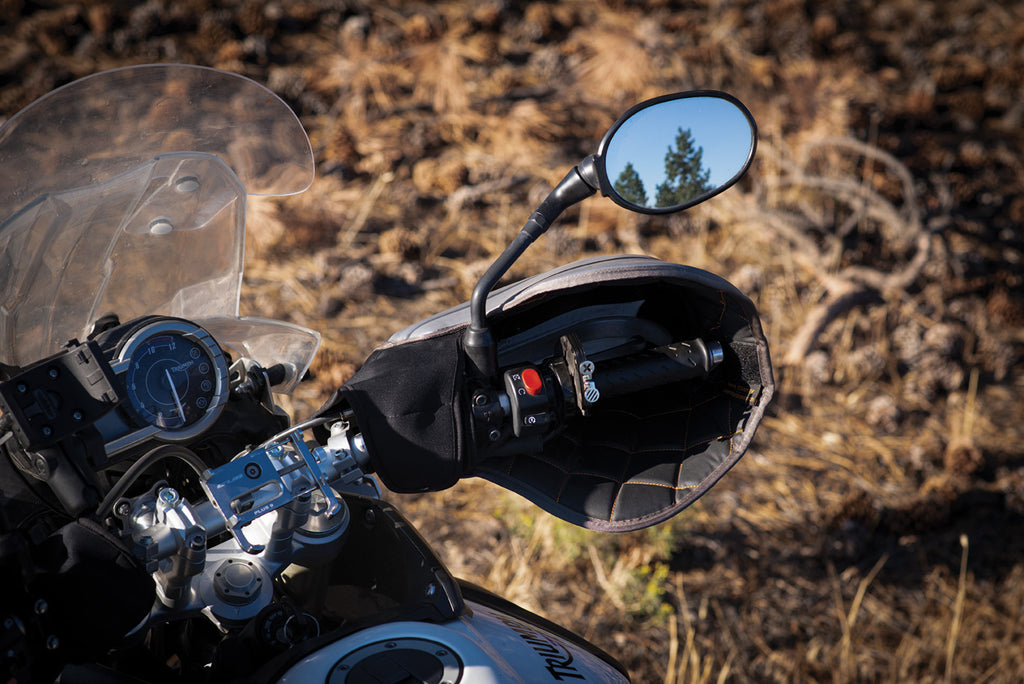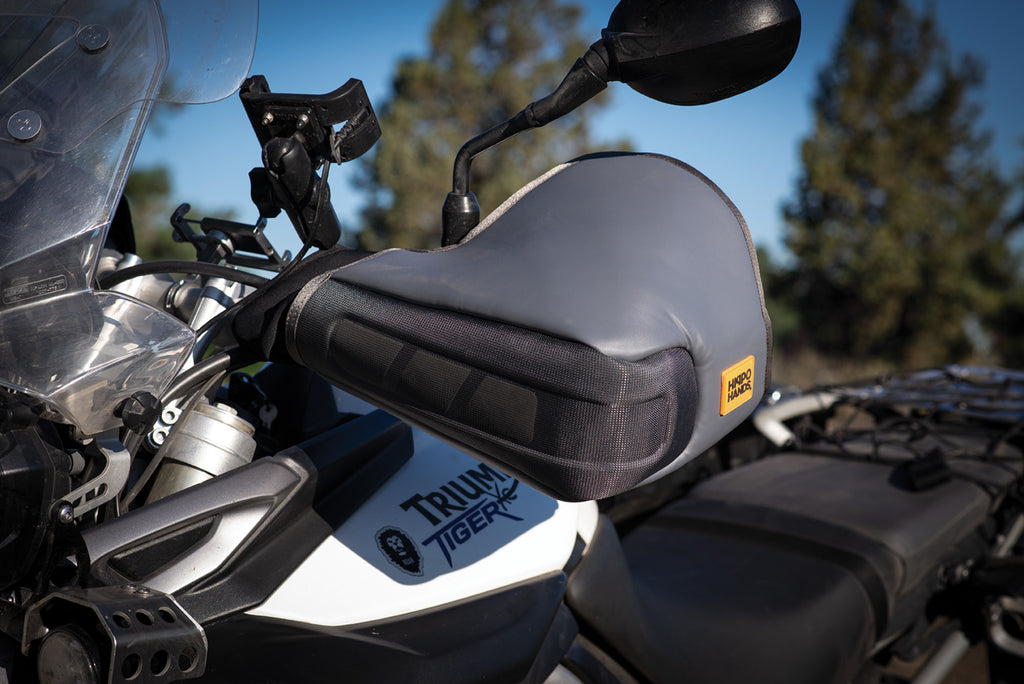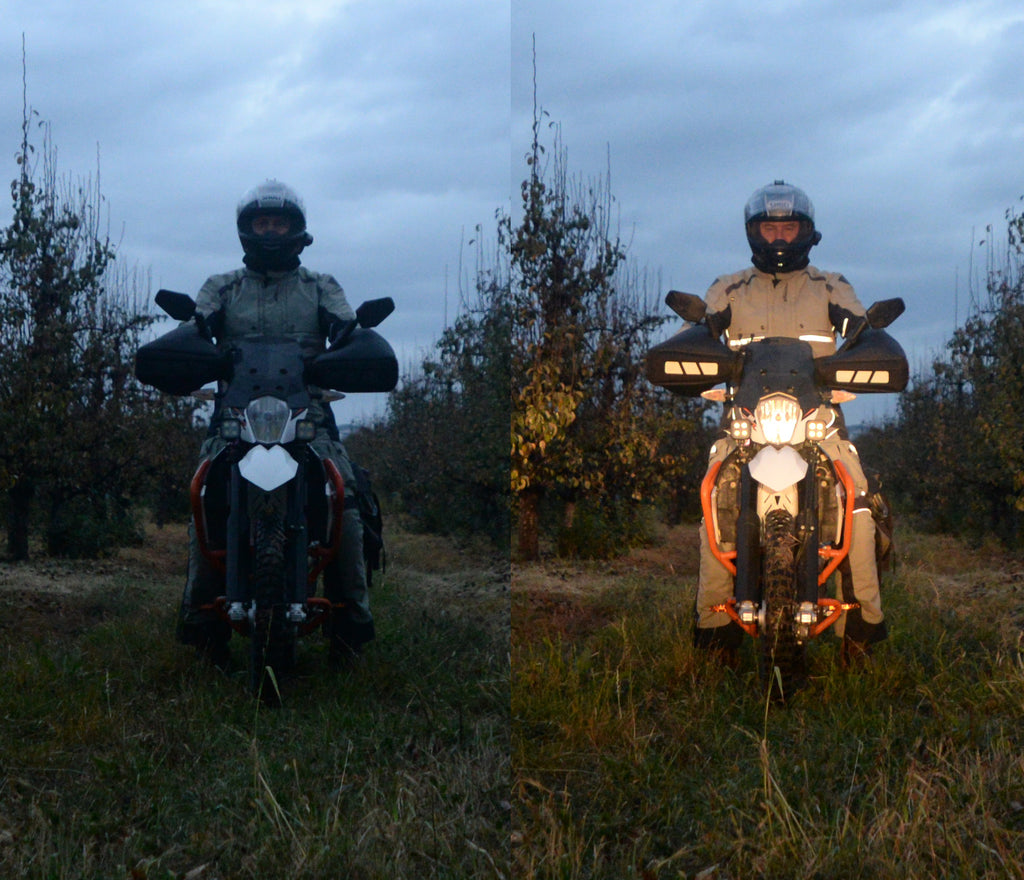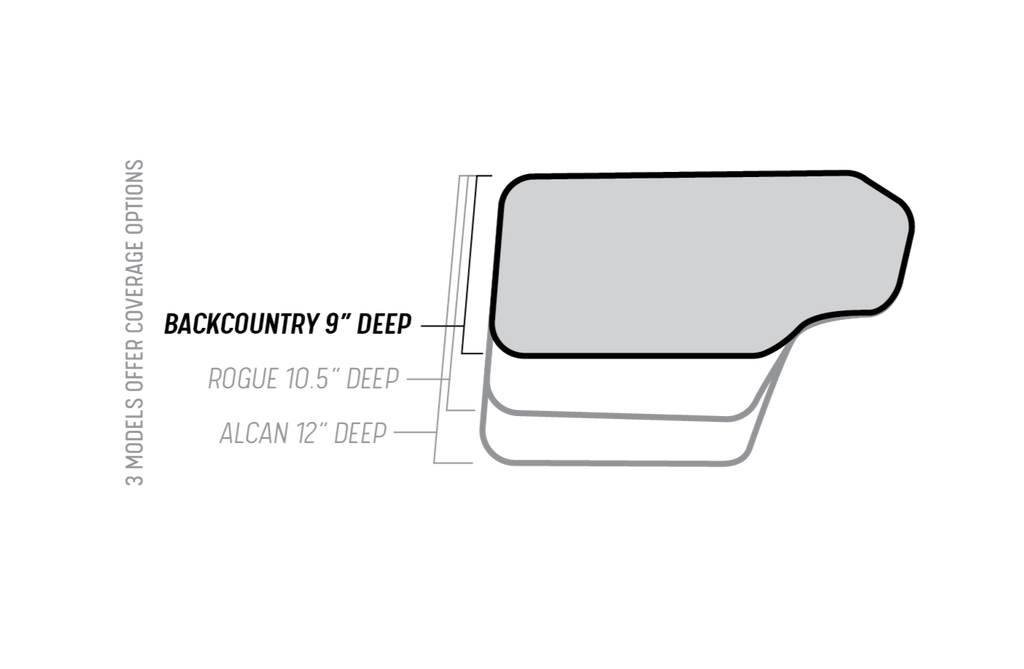 $ 129.95
$ 0.00
Backcountry — Enduro and dirt bike motorcycle hand covers
Our Backcountry™ model is designed for enduro riders, dirt bikes, snow bikes, Harleys and commuters who are looking for a minimalist hand cover. It is our smallest hand cover but it does an amazing job at protecting your hands from wind and small down pours.

It may not surprise you that they are covered with HippoSkin™, our waterproof outer shell, and insulated with a generous layer of HippoFat™, a warm, flexible, closed cell foam insulation—both are designed to keep inclement weather away from your hands. The new Backcountry model features gray HippoSkin™ outside and they look amazing!

The Backcountry is 9" deep. If you like to stand and ride, this is the model for you! But… these hand covers also fit to just about any bike. They are also a great option for cruisers with hand guards or lever guards, including Harleys with brush/hand guards (We recommend Memphis Shades for Harleys).
They feature a durable, quilted interior and flexible, neoprene cuff which ensures a great fit on so many bikes. The Backcountry is our smallest, most easily adaptable hand cover. 
Canadian customers- Buy direct in Canada here
UK customers- Buy direct in the UK here
The Backcountry features a front reflective panel for higher visibility in low light situations.
Sold in pairs. 
Hand/brush guards are required for proper fitment and for safety reasons.
Hippo Hands go on and off in seconds and never require tools or hardware.
Wonderful!
I commute daily on my 2008 versys 650, and once Washington winter starts to rear its head with rain and cold mornings heated grips just couldn't keep up. I got the backcountry because the versys' handlebars sits pretty close to the fairing and I was concerned the larger models would have rubbed even more. Now I think I could have gotten by with the larger Hippo hands just fine. While the backcountry does rub on full lock just a little it doesn't impede riding. The wind and rain blockage substantially helps slow down heat loss on my hands and allows me to feel my fingers still when I get in to work on those nippy mornings. I'm running Touratech plastic hand guards which don't allow the outside velcro to be positioned exactly where its needed (a straight aluminum dirt bike hand guard would be perfect. As expected) but I haven't had any issues with my Hippo hands being loose or moving around, even with only a small amount of hand guard velcro in contact with the Hippo hands. Next time I'll try the size up. But for ease of use and adaptability, the are great!
Very Versatile!
These work equally well on my large adventure bike as my mid-weight dual sport. They can easily be switch between the bikes making the need for a dedicated set unnecessary. Definitely recommend.
Solid
They work pretty well at keeping your hands warm, but you'll need thermal-backed gloves if you don't have heated grips. I ended up ordering heated grips anyway for less than the price of these. Maybe I'll combine the two in really cold temps. I'd imagine they help when riding in wet conditions to keep your gloves dry.
Backcountry — Enduro and dirt bike motorcycle hand covers
Low tech answer to cold hands
I like to keep my setup simple and did not want heated grips, these are awesome, so easy to install , love that you don't have to stick the Velcro tape to the hand guards anymore. They look great and my hands aren't icicles anymore