Hippo Hands protect your hands from the elements. If you have hand guards on your bike, we can fit it!
New Model for ebikes & mountain bikes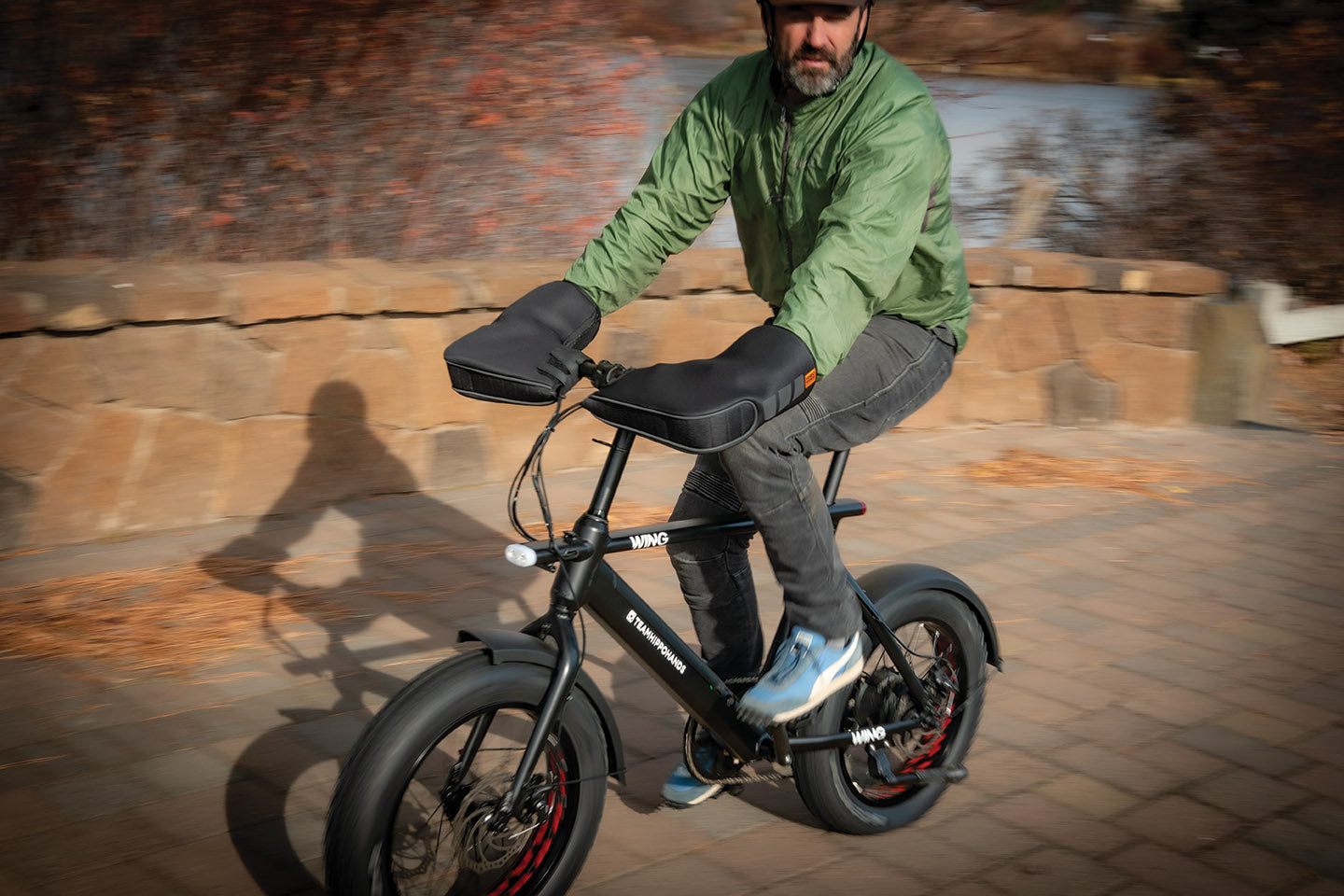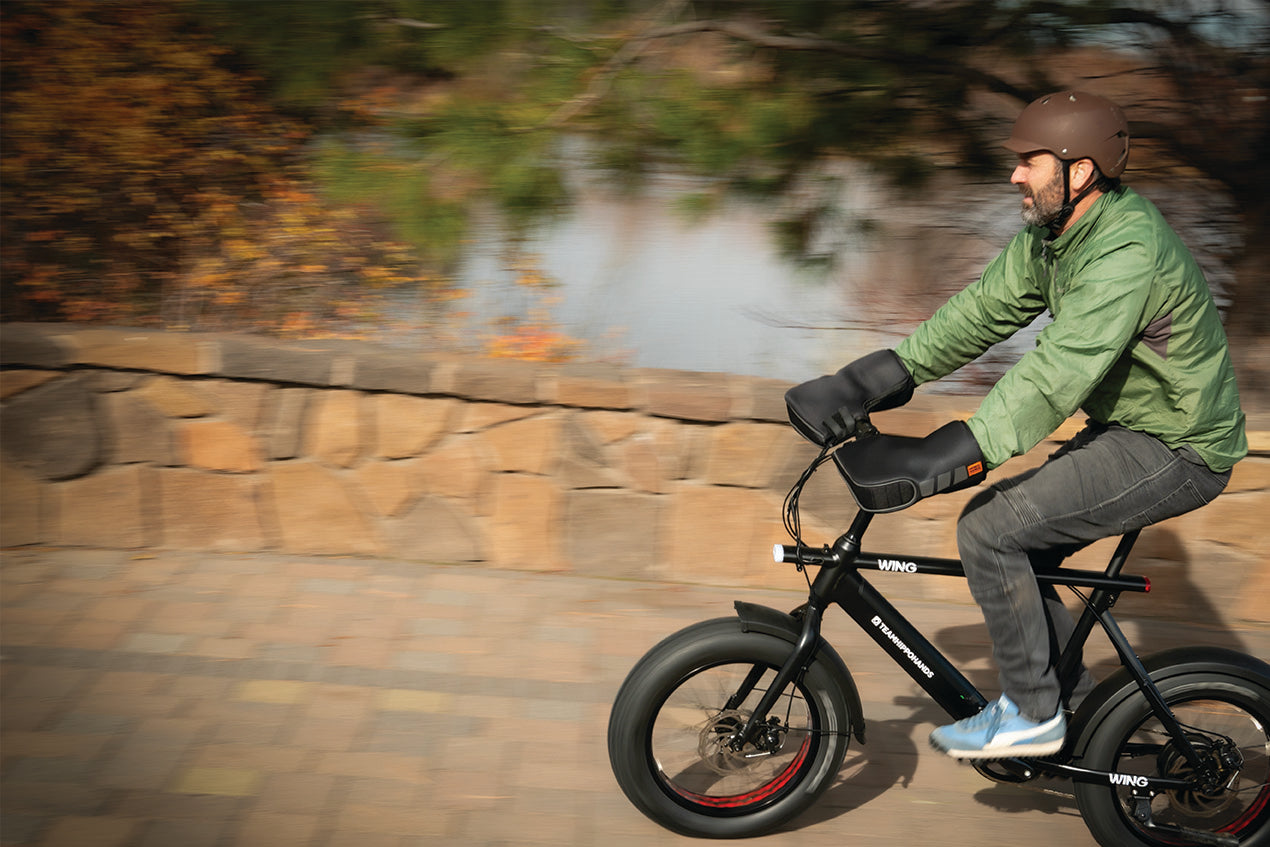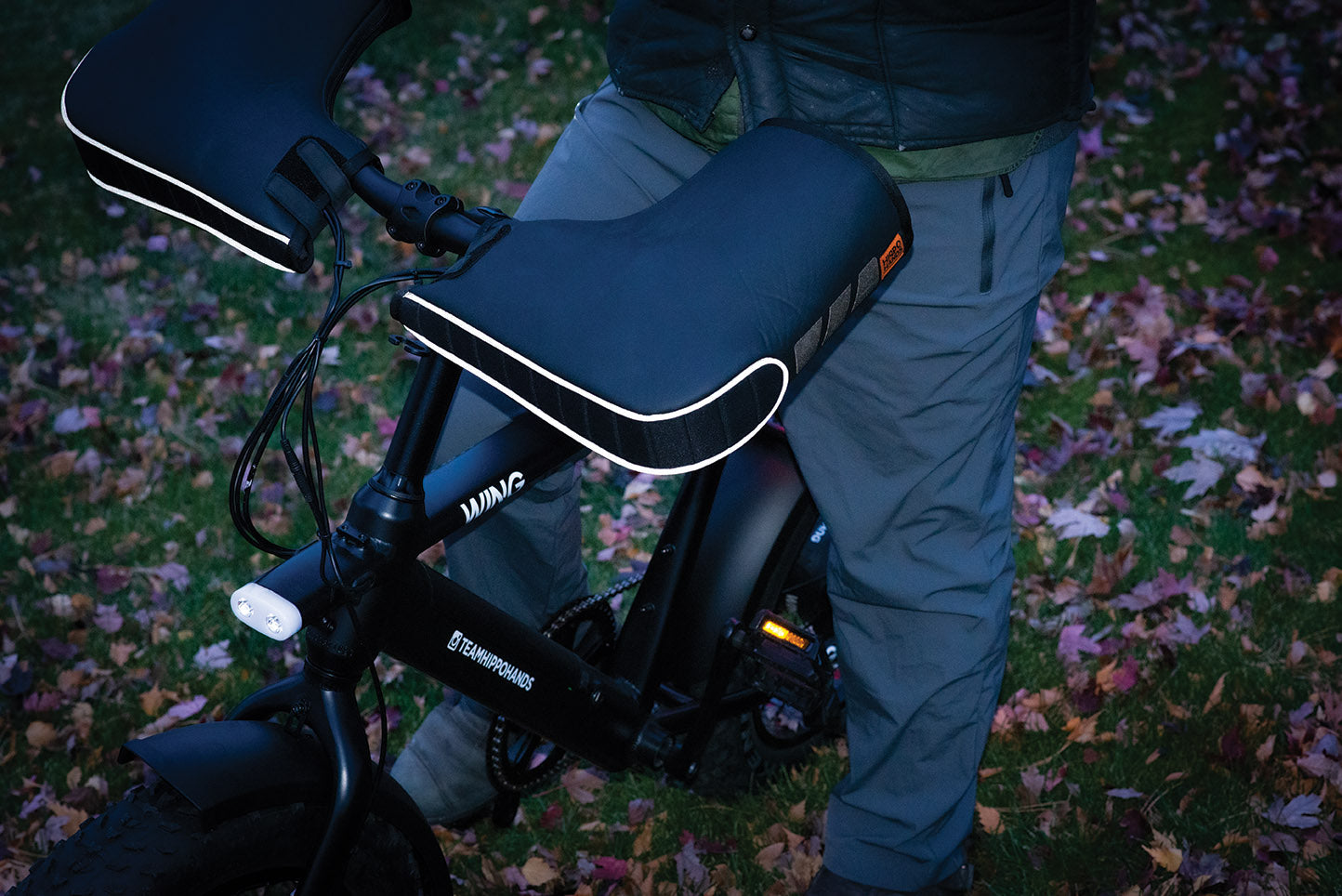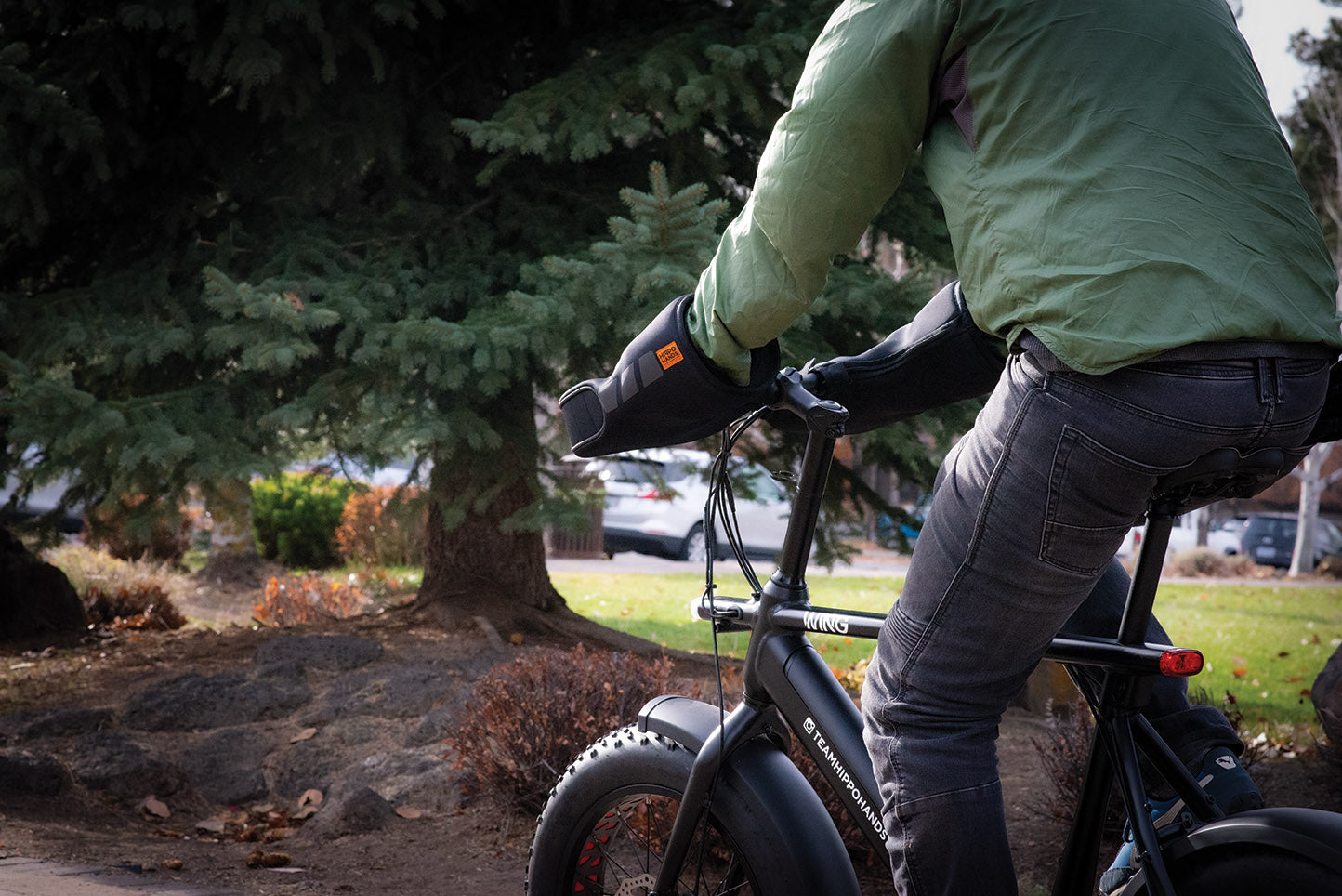 No more cold hands! The Cascade model is designed for eBikes and mountain bikes. They protect your hands from the elements ensuring your fingers stay warm and toasty. Additionally, they enable you to wear thinner gloves for improved dexterity and less hand fatigue.
Cascades are made with waterproof neoprene and install in seconds with no tools necessary. They also have comprehensive reflective components, so they're safe as all get out!
As you may guess, these are sold in pairs.
Avoid Duties & fees from USA
Duties and fees of American products can be crazy! If you're ordering in Canada, we invite you to order from our authorized dealer in Vancouver, Bushpig Performance.
Order at BushPig performance
Live in the UK???
Order from our UK authorised dealer!
We work with Dual Sport Europe to serve the cold, damp hands of riders in the UK. Save on time of delivery and shipping rates and fees by ordering directly from them!
Shop Dual Sport Europe UK
Get an intro to the three main models of Hippo Hands
See our 3 most popular models