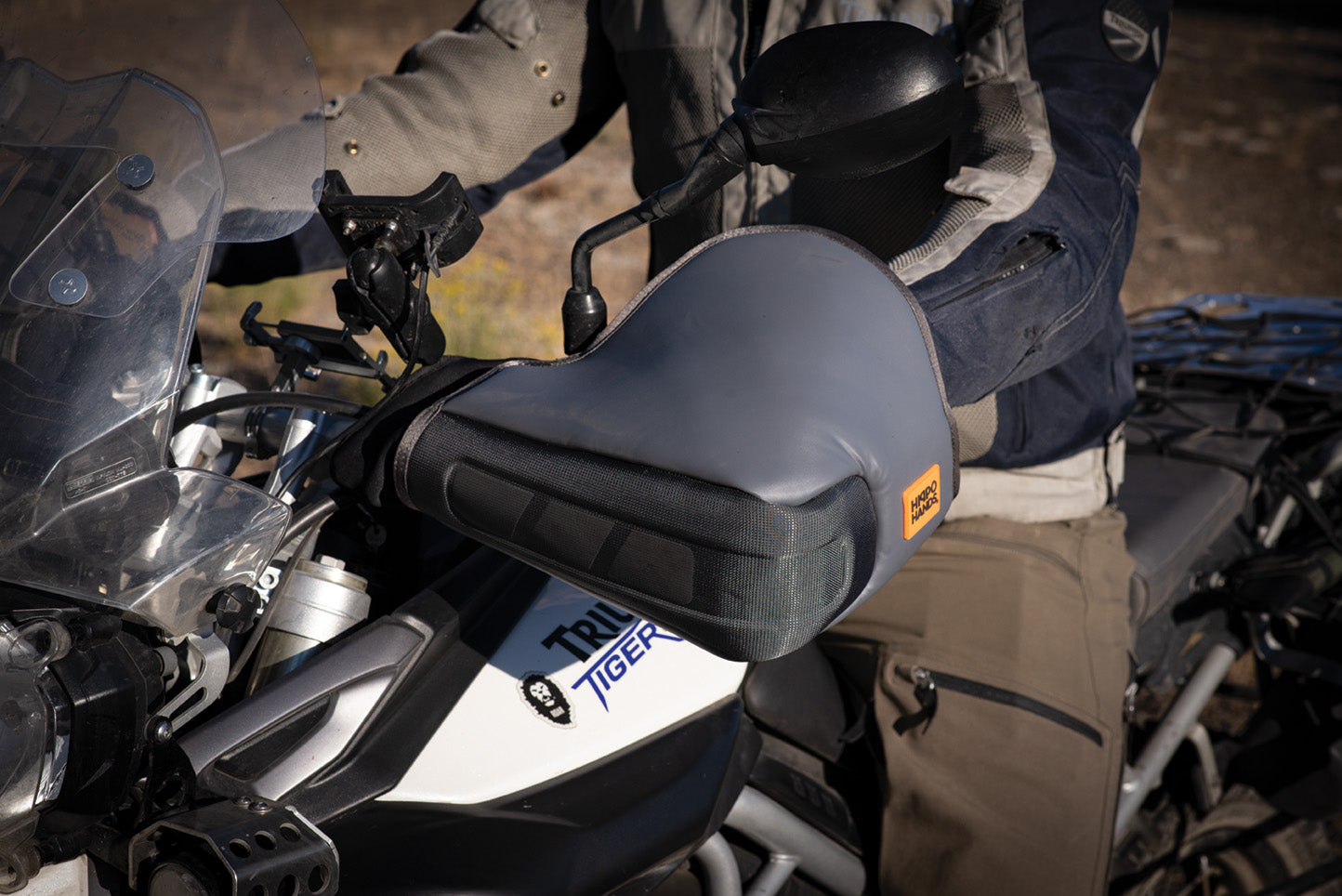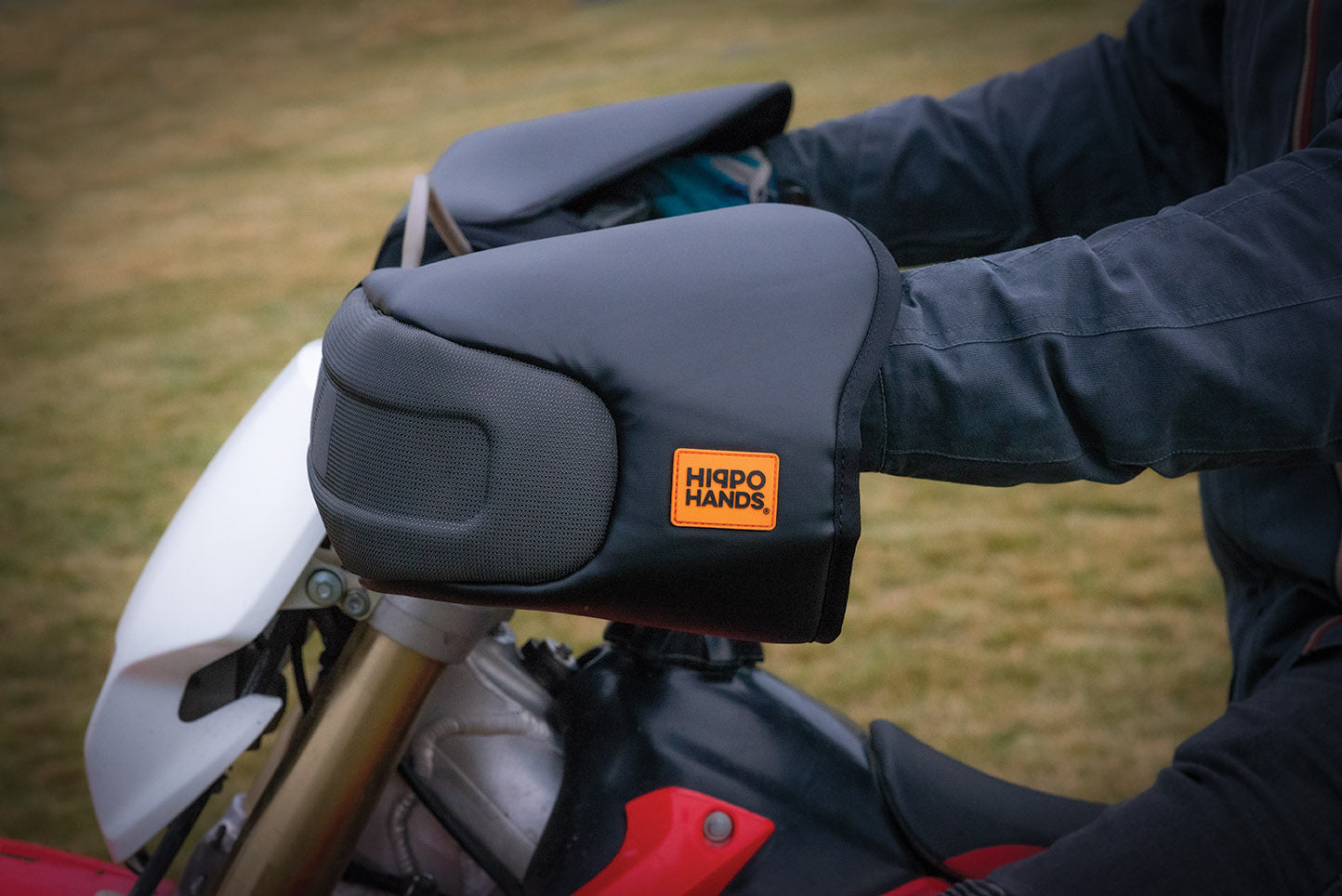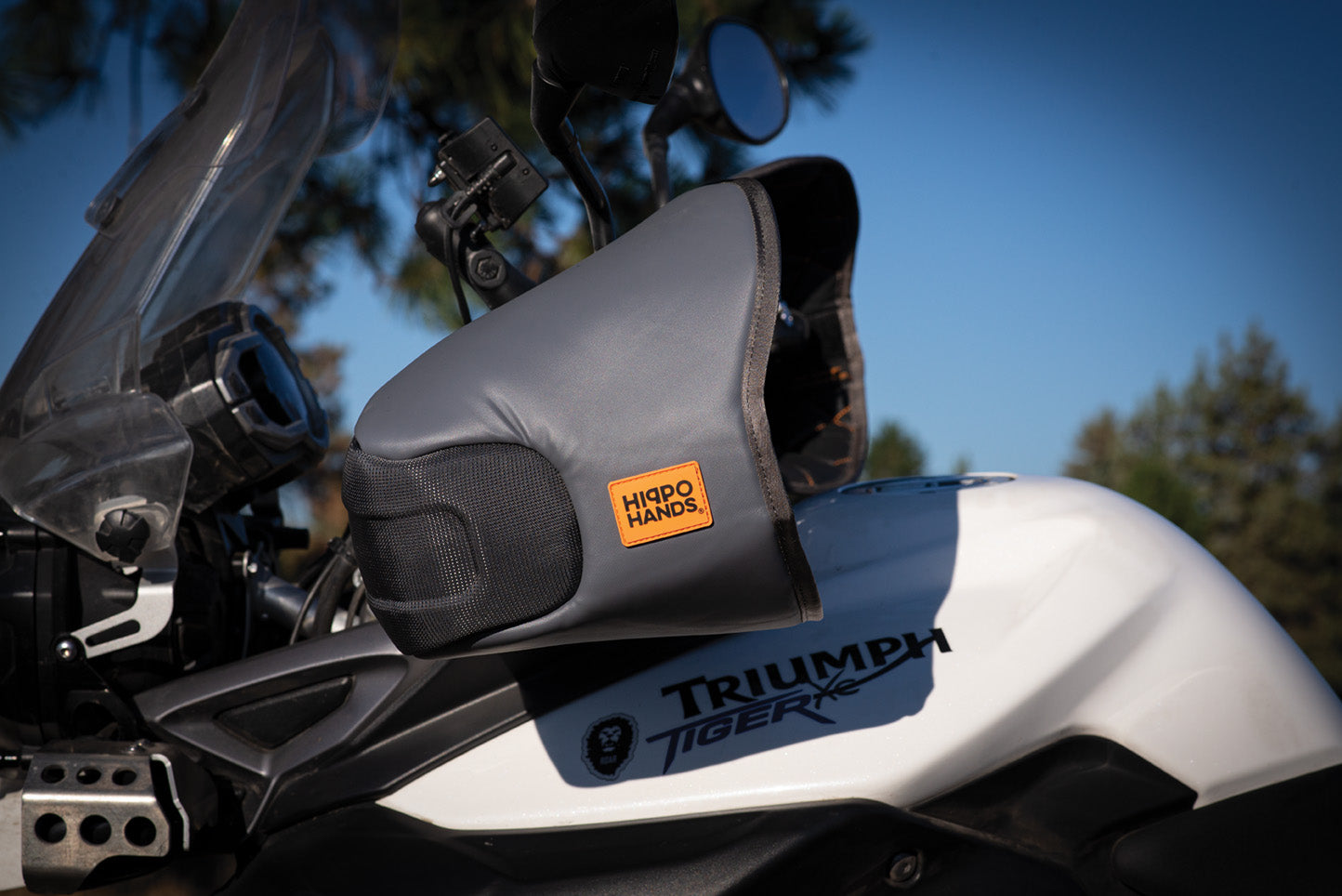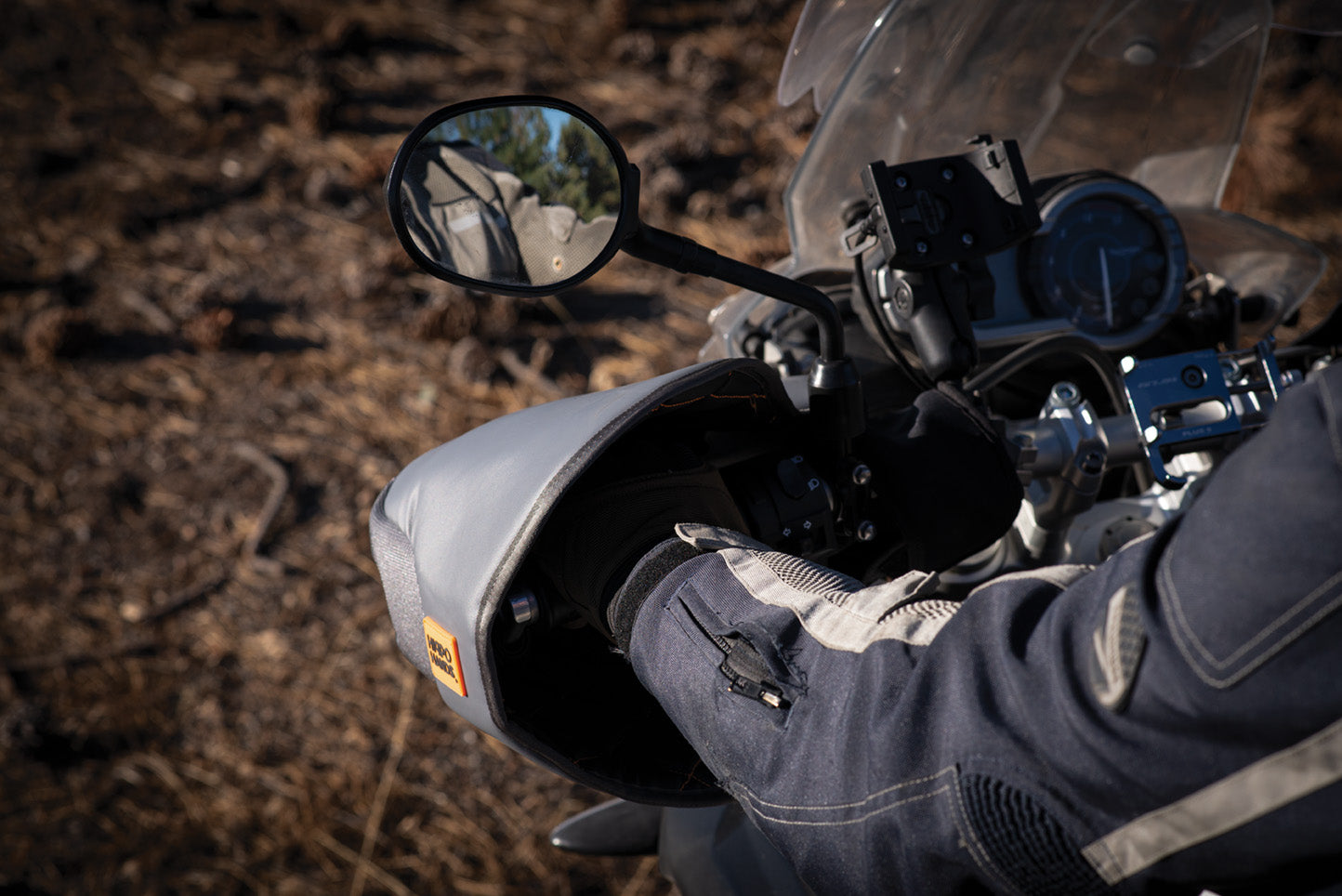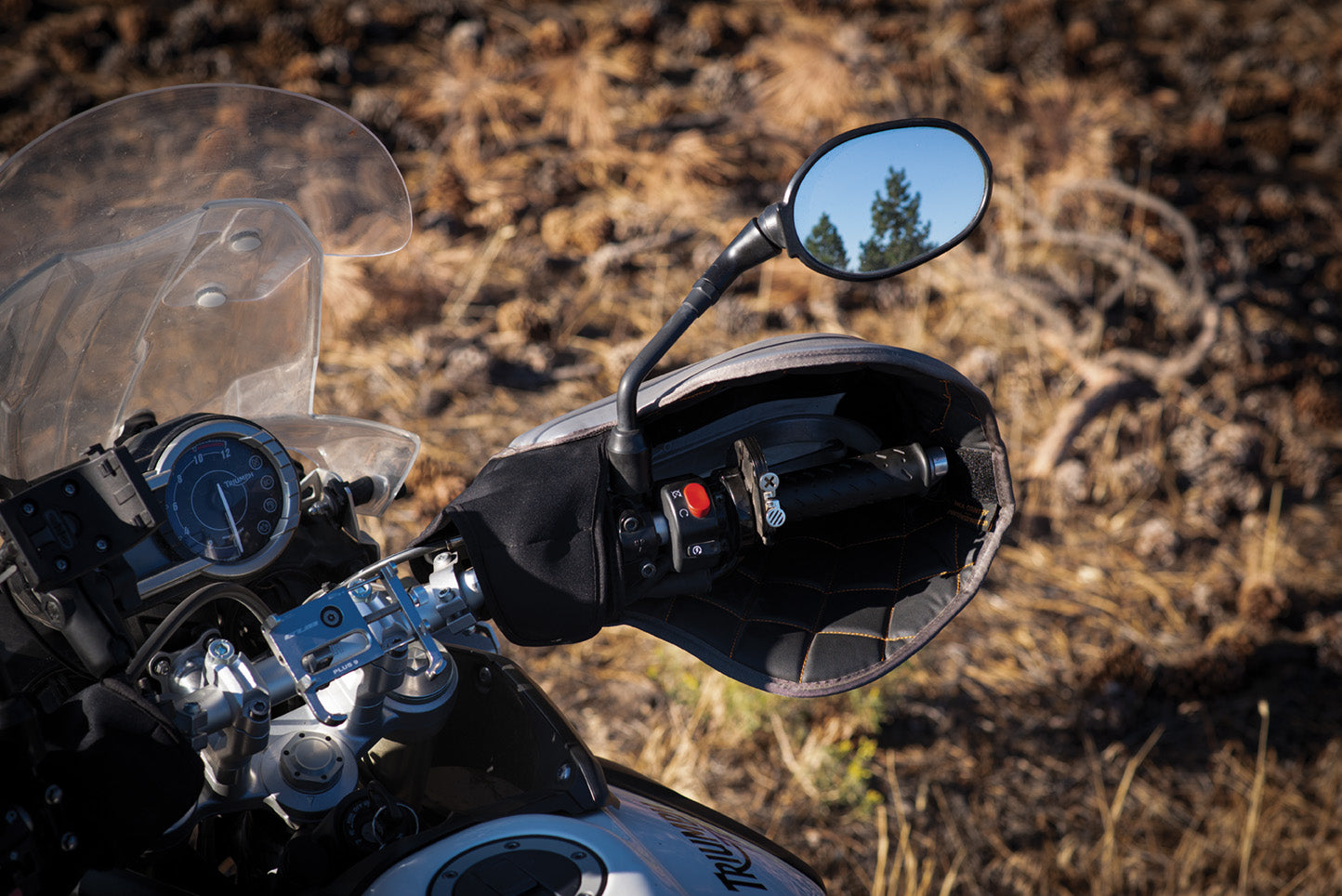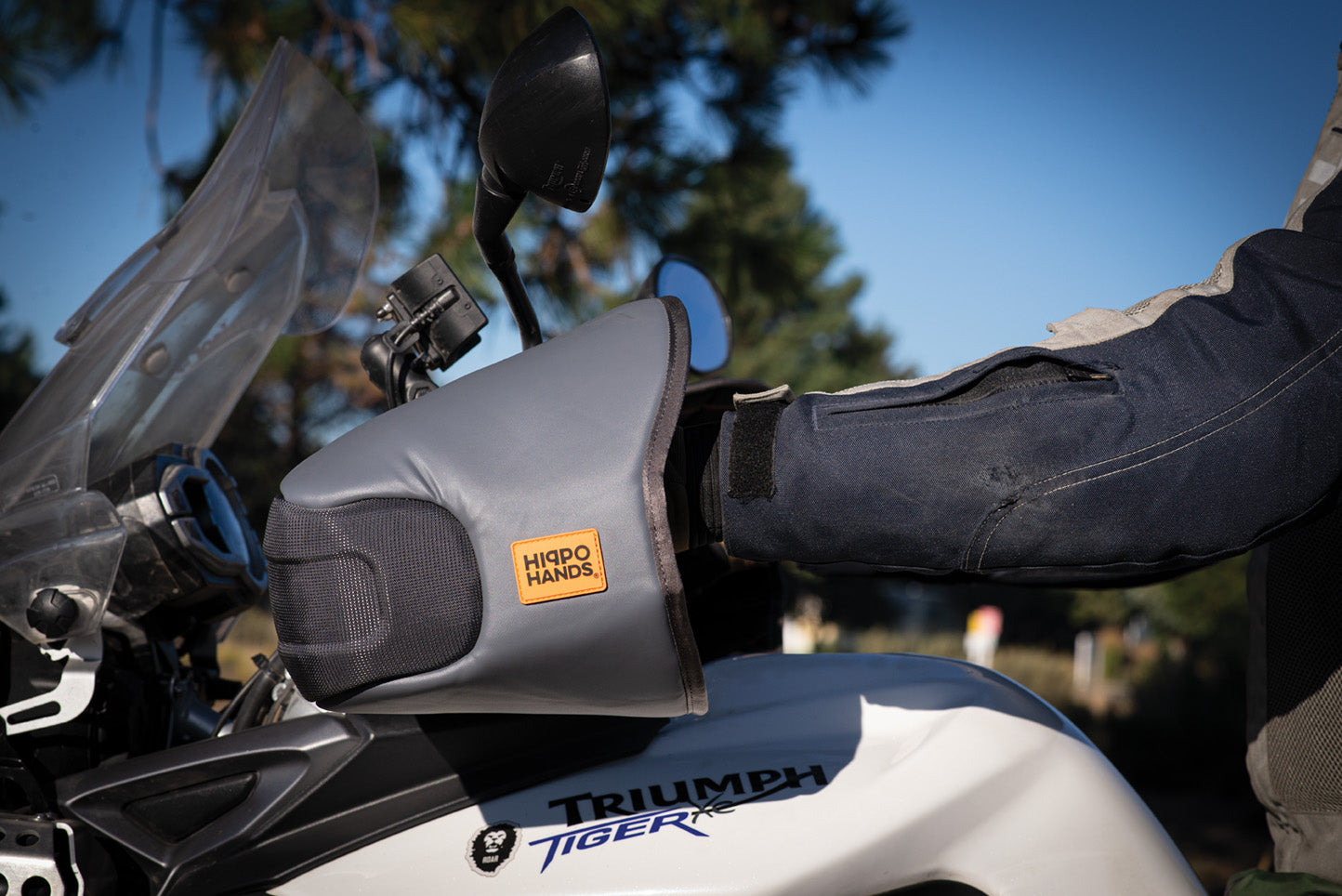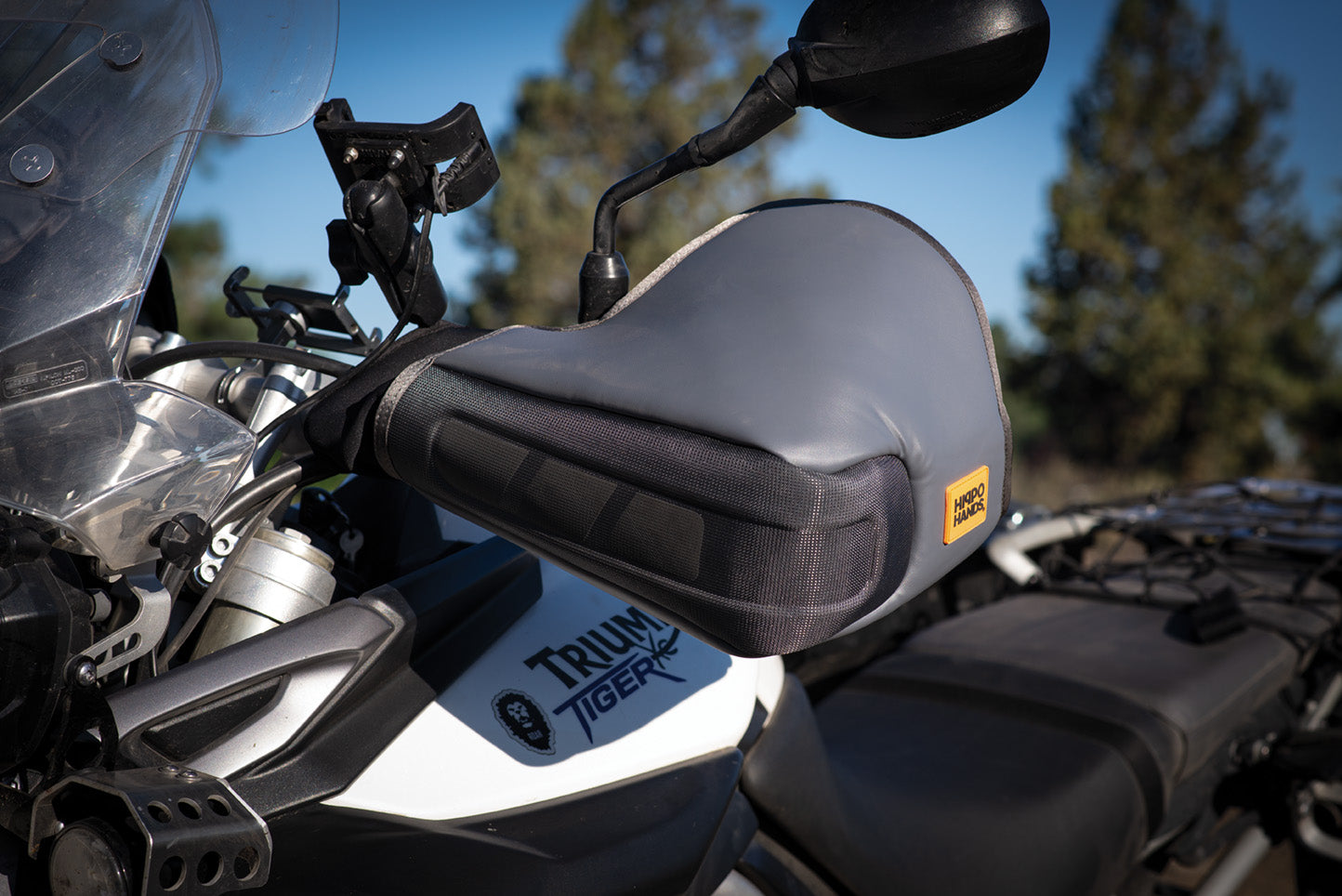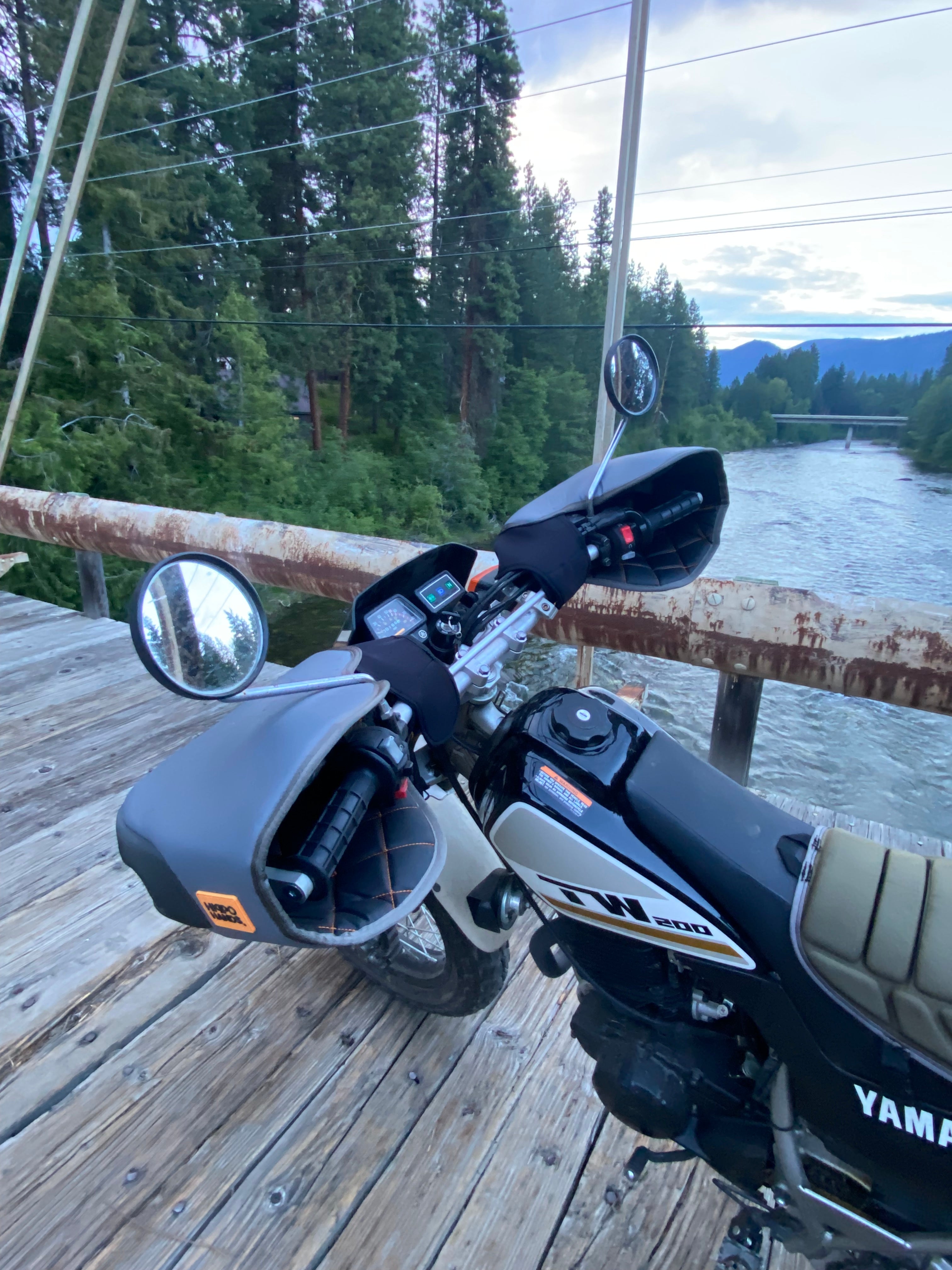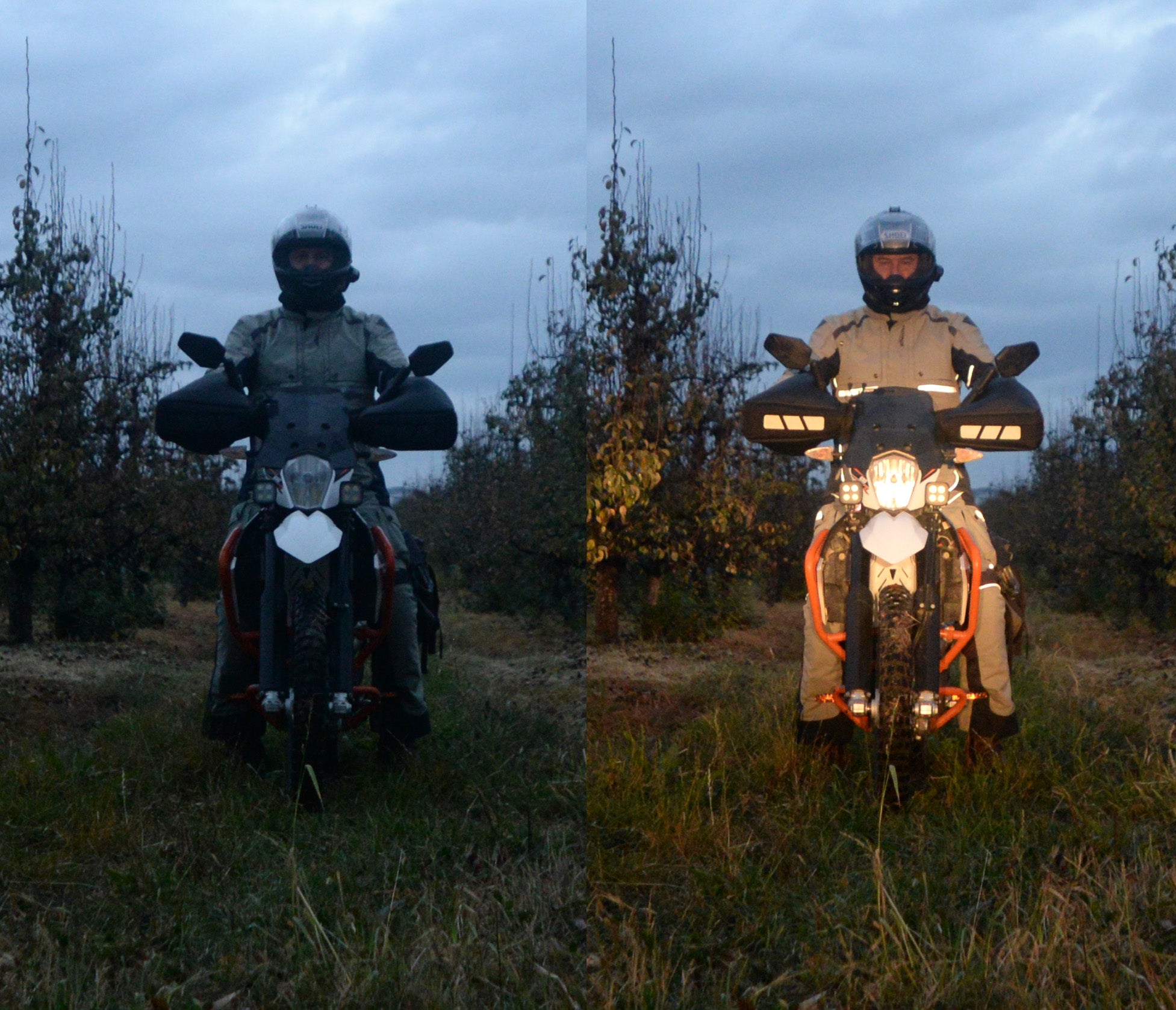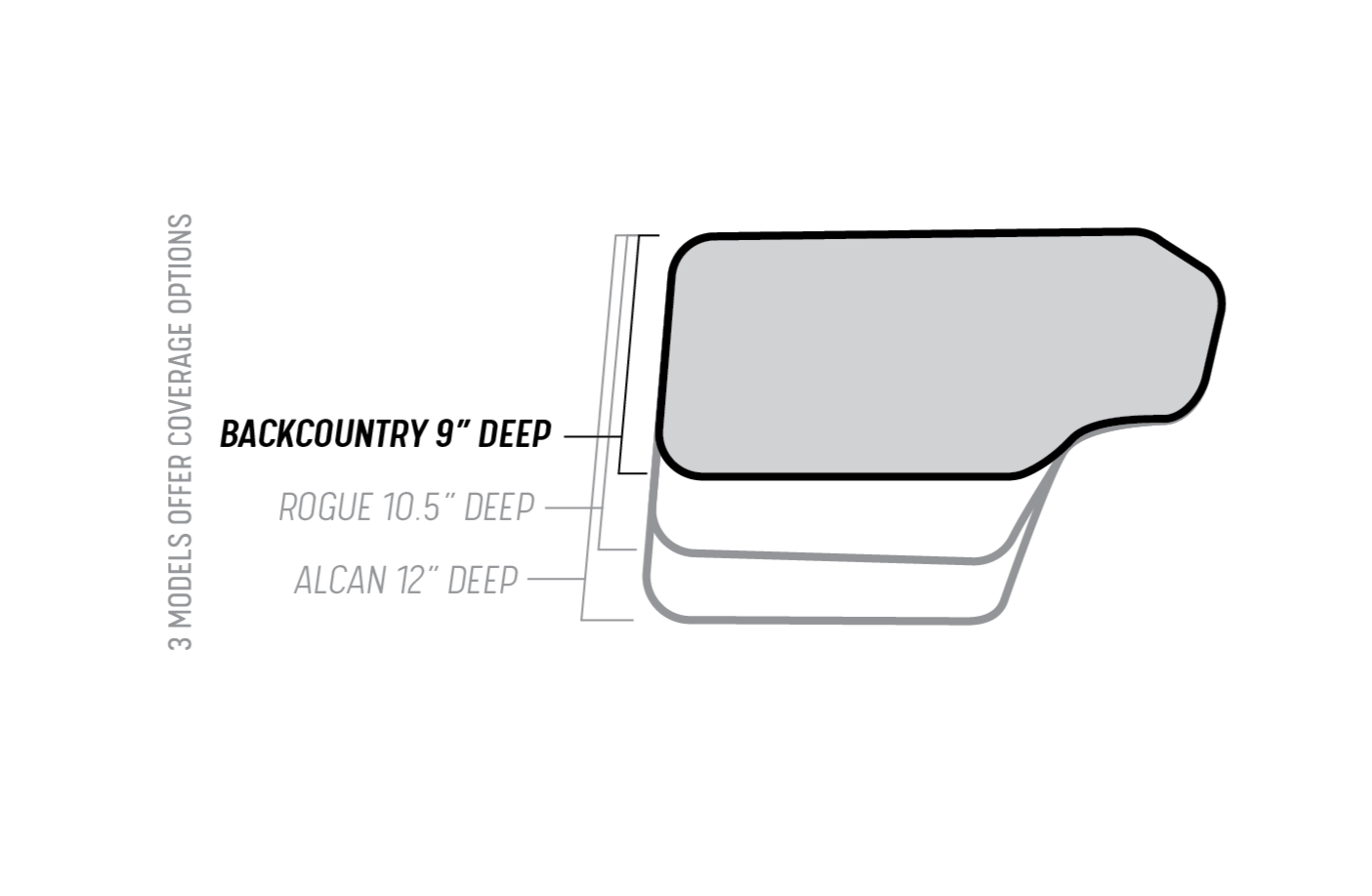 Backcountry — Enduro & dirt bike motorcycle hand covers
Our Backcountry™ model is designed for enduro riders, dirt bikes, snow bikes, Harleys and commuters who are looking for a minimalist hand cover. It is our smallest hand cover but it does an amazing job at protecting your hands from wind and small down pours.

They are covered with HippoSkin™, our waterproof outer shell, and insulated with a generous layer of HippoFat™, a warm, flexible, closed cell foam insulation—both are designed to keep inclement weather away from your hands.
If you like to stand and ride, this is the model for you! But… these hand covers also fit to just about any bike. They are also a great option for cruisers with hand guards or lever guards, including Harleys with brush/hand guards (we recommend Memphis Shades for Harleys).
They feature a durable, quilted interior and flexible, neoprene cuff which ensures a great fit on so many bikes. The Backcountry features a front reflective panel for higher visibility in low light situations. The Backcountry is 9" deep.
Canadian customers buy here
UK customers buy here
Hand/brush guards are required for proper fitment and for safety reasons. Hippo Hands go on and off in seconds and never require tools or hardware.

Yep, you guessed right, they're sold in pairs.