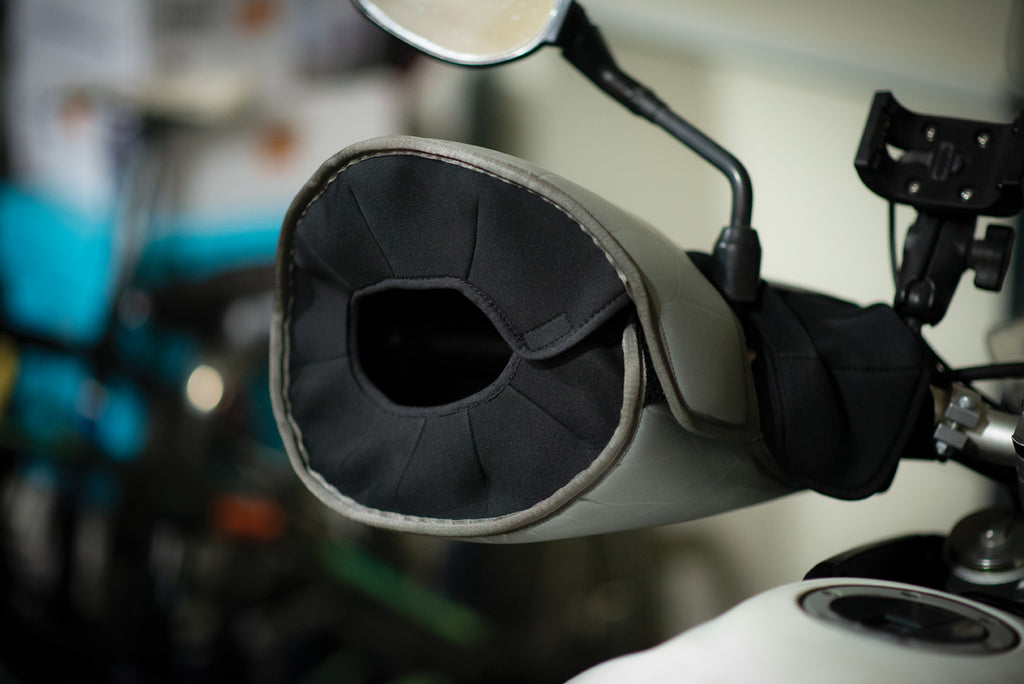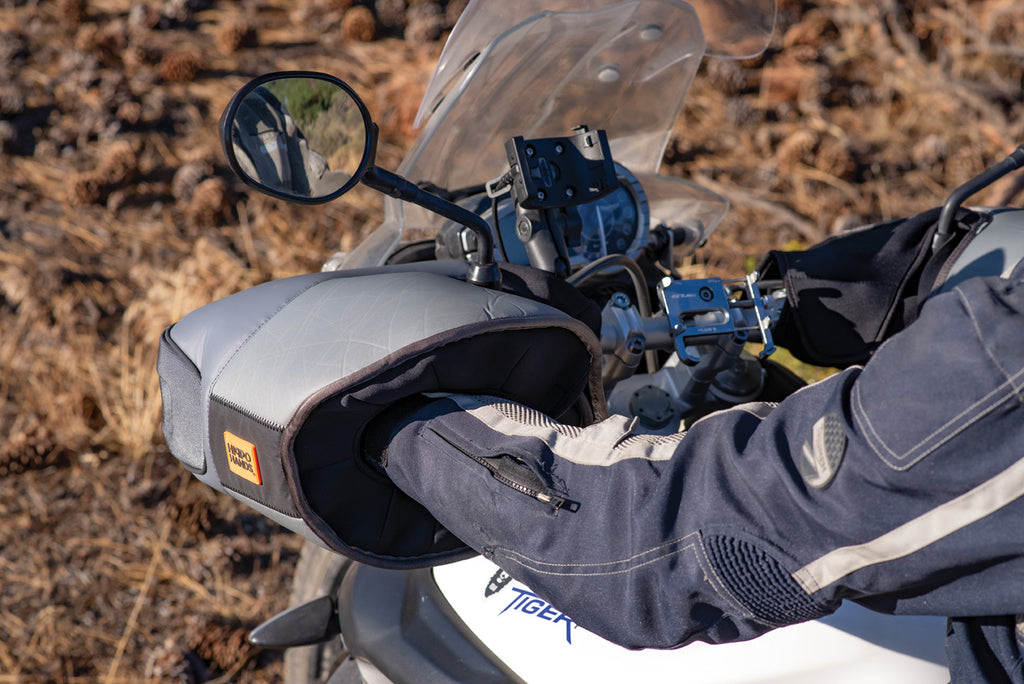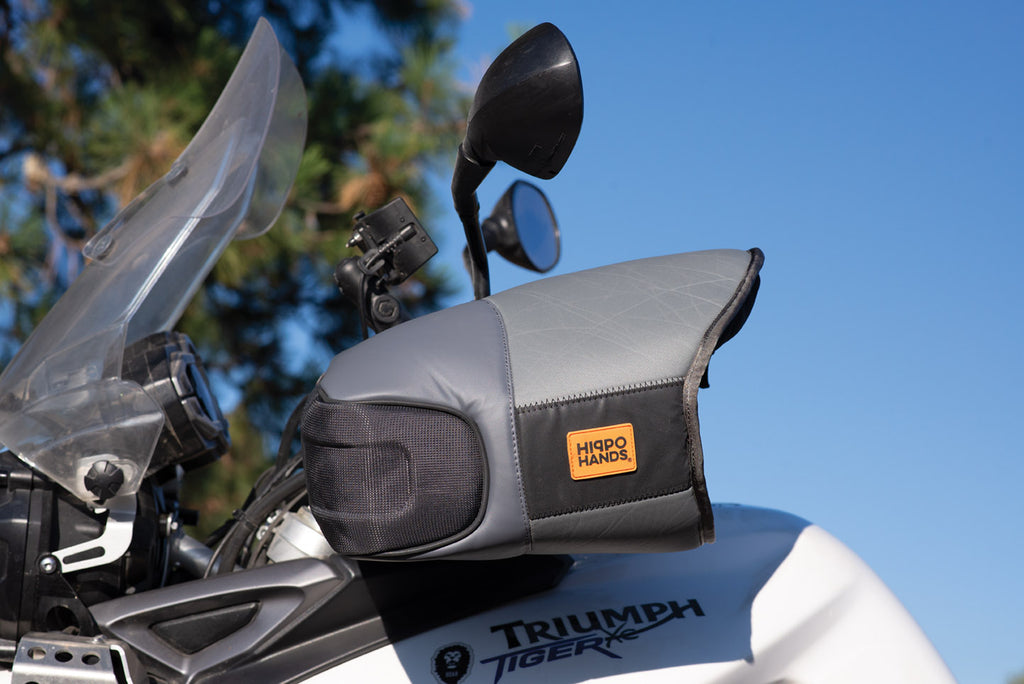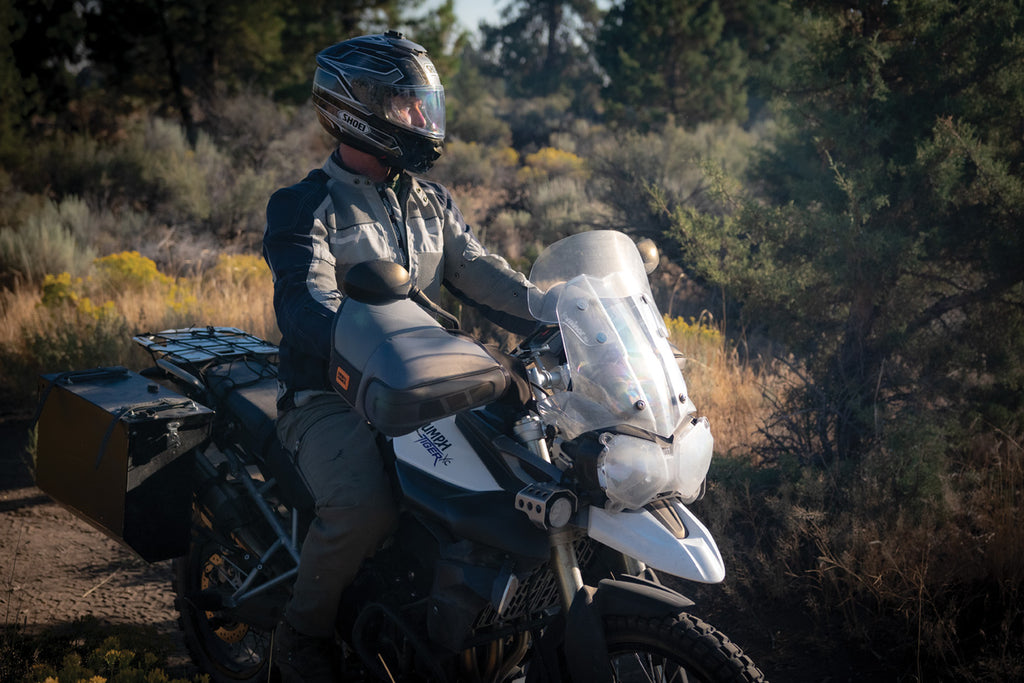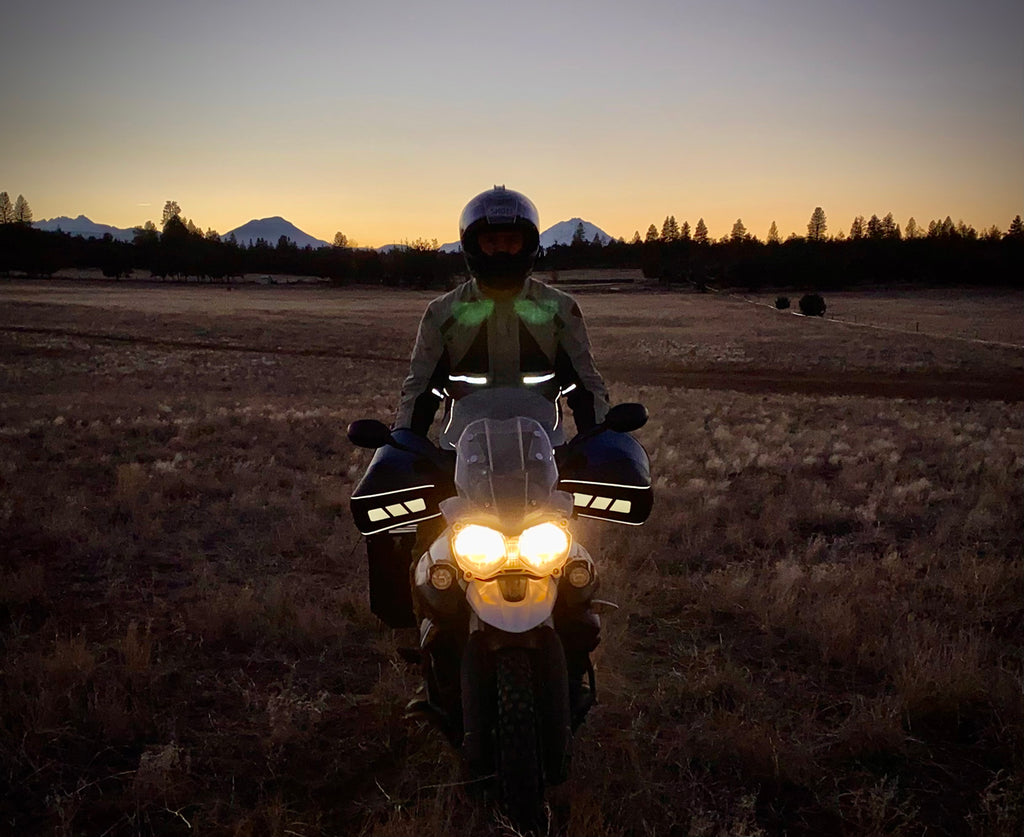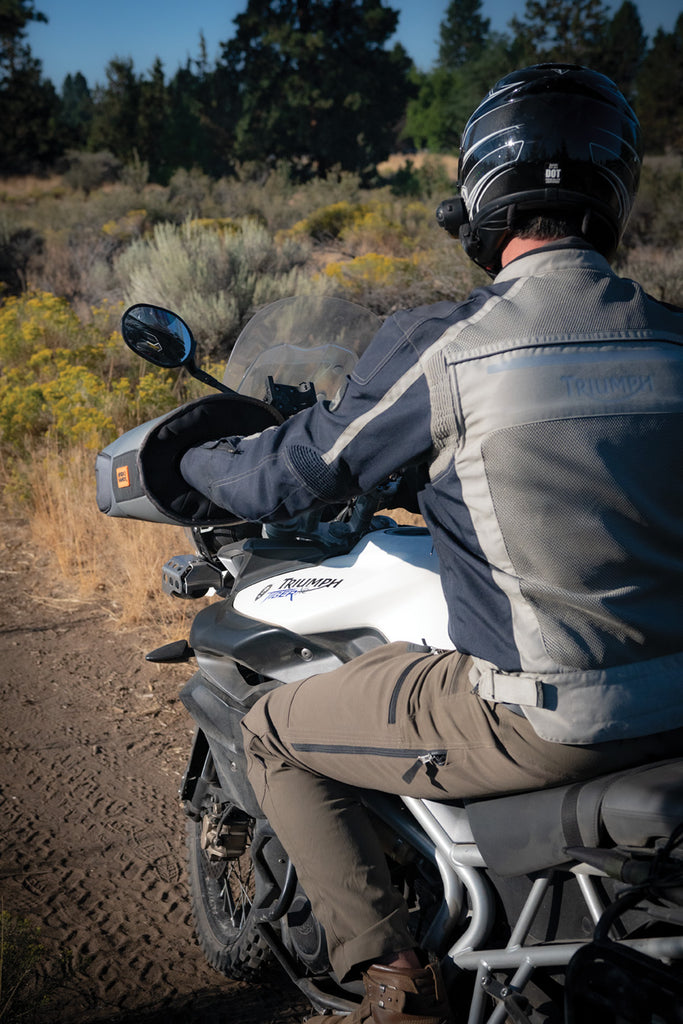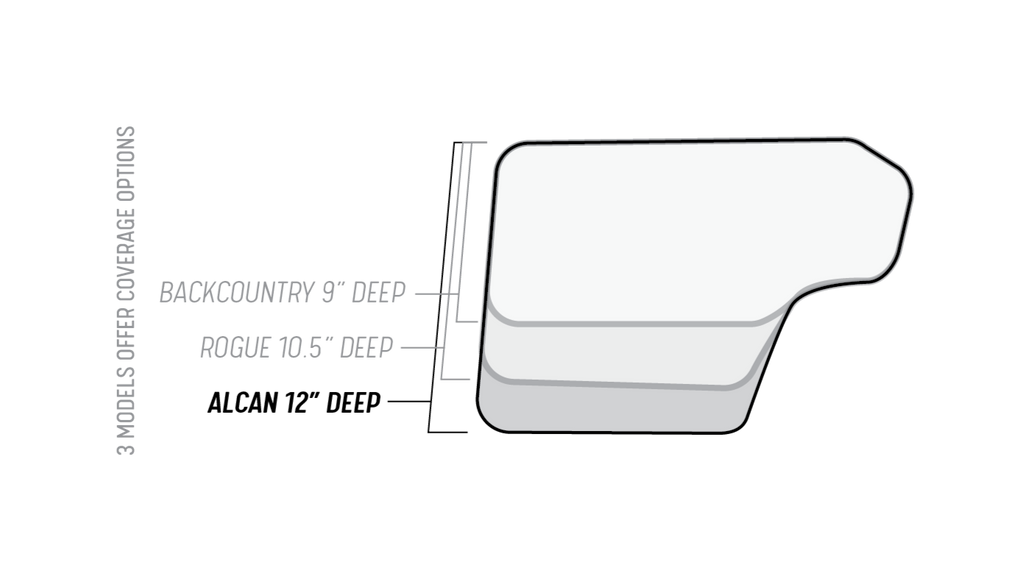 $ 189.95
$ 0.00
Alcan — Max coverage, ADV/touring motorcycle hand covers
The Alcan™ is a maximum coverage, all-weather hand cover that fit adventure bikes, sport touring bikes, and many others. The Alcan is for riders who embark on cold and/or wet weather rides and tours. These are the absolute warmest hand covers on the market.  It may not surprise you that they are covered with HippoSkin™, our waterproof outer shell, and insulated with a generous layer of HippoFat™, a warm, flexible, closed cell foam—both are designed to keep inclement weather away from your hands. The new Alcans also have a neoprene cuff around the opening, ensuring a tight fit and sealed off wind and rain. The cuff dramatically limits backdraft air into the area around the controls. 
We designed them for the BMW GS, but Alcans fit most adventure bikes and sport tourers. The Alcan is the ultimate hand cover for all-weather riders. They feature a plush, quilted interior and a hand opening that stays open at high speeds. They are designed to be fitted over hand/brush guards. Alcans are 12" deep.
Canadian customers- Buy direct in Canada here
Alcans feature front and side reflective panels for higher visibility in low light situations.
Hand/brush guards are required for proper fitment and for safety reasons.
Hippo Hands go on and off in seconds and never require tools or hardware.
Sold in pairs.

Extremely helpful and and happy
Wonder what I did without them, they are wonderful.
Great product!!!
Love these! Keeps the wind and nasty weather off my hands and the heat from my grips in. Have yet to use winter gloves when these are installed. Installation is a breeze, maybe 5 minutes total from box to bike.
I run the Bark Buster hand guards on my BMW R1250 GS Adventure. The Velcro strap that came with the Alcan system is useless. The Velcro strip that's attached inside the hippo hands is way to short! No good! I had to use regular old Velcro and stick it to the side of the hand guard rail so it would catch a portion of the inside of the hippo hands Velcro strip. They do keep the wind and rain off my hands.
Thank you for your feedback. We have added sewn-in straps to all of our new models, and have extended the length of the fitment velcro straps!
We appreciate customer feedback, and we strive to continually improve our product!
Good with a little modification
They do work. These and heated grips get me to work every day. Coldest commute so far is 28f. Hoping they still work into the low teens. It's nice using leather lined gloves instead of the bulky heated gloves. The Velcro to wrap the hand guards is too short for GS handguards , and I also ended up making extra Velcro straps to seal them up tighter around the mirrors/controls. Minus stars for the air gaps & Velcro provided being short. I need to source some longer/thicker Velcro to wrap the hand guards to keep them from popping loose. Overall I'd still recommend them. So far so good.
Thank you for your feedback on the velcro. All models now come with longer velcro fitment straps, and a sewn-in securement strap for improved fitment. Even the widest hand guards are now a great fit!
Awesome Upgrade
If you ride anything below freezing these are a must. Eliminates 95% of the wind chill while riding. Of course you still need a decent pair of winter gloves. Don't expect to ride bare handed. Easy to take on and off the bike. Excellent build quality. Only minor criticism is I wish the patches of velcro were bigger so I can adjust the Hippo Hands more and make them a little tighter around the bars to close off all air gaps. None the less, awesome product!