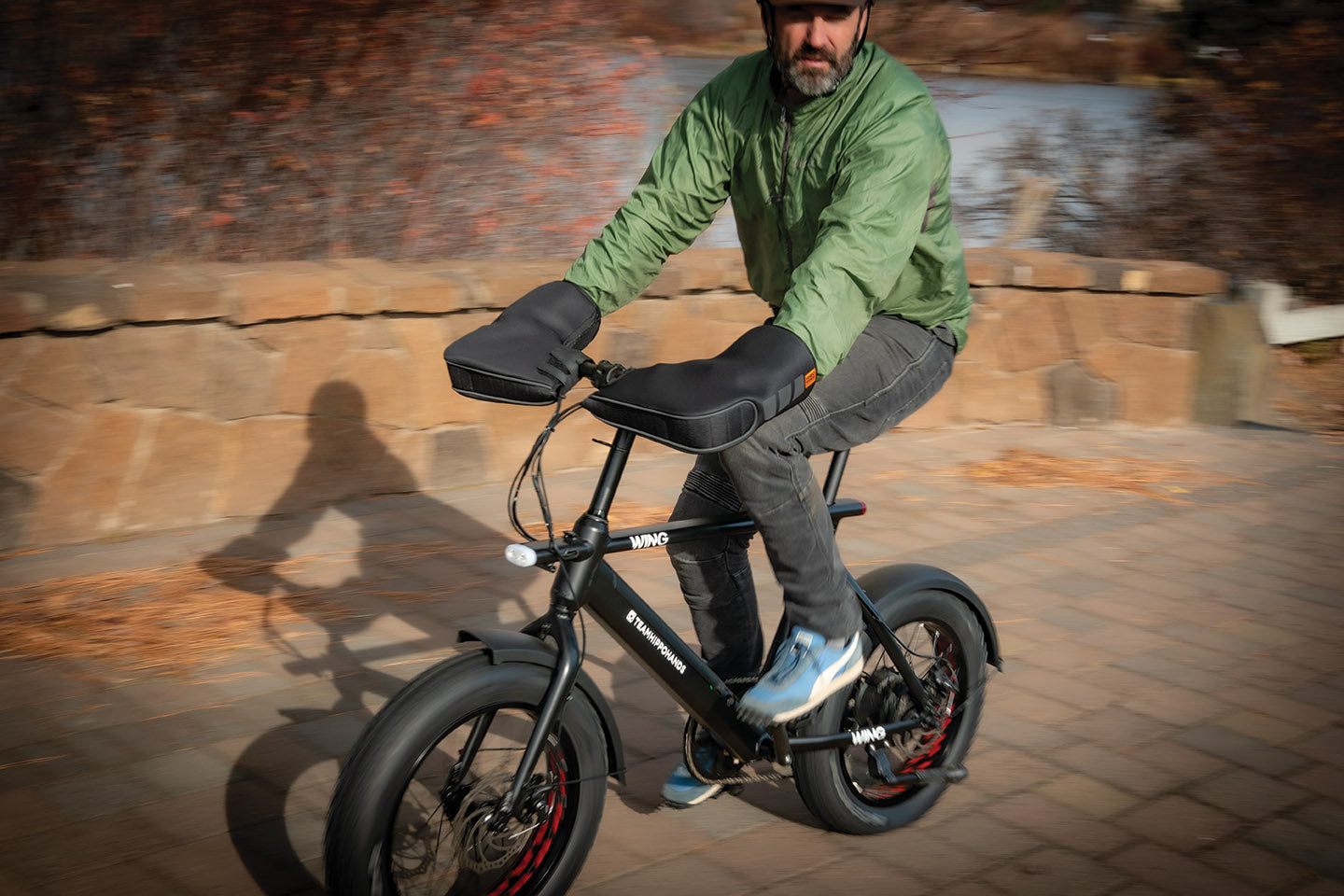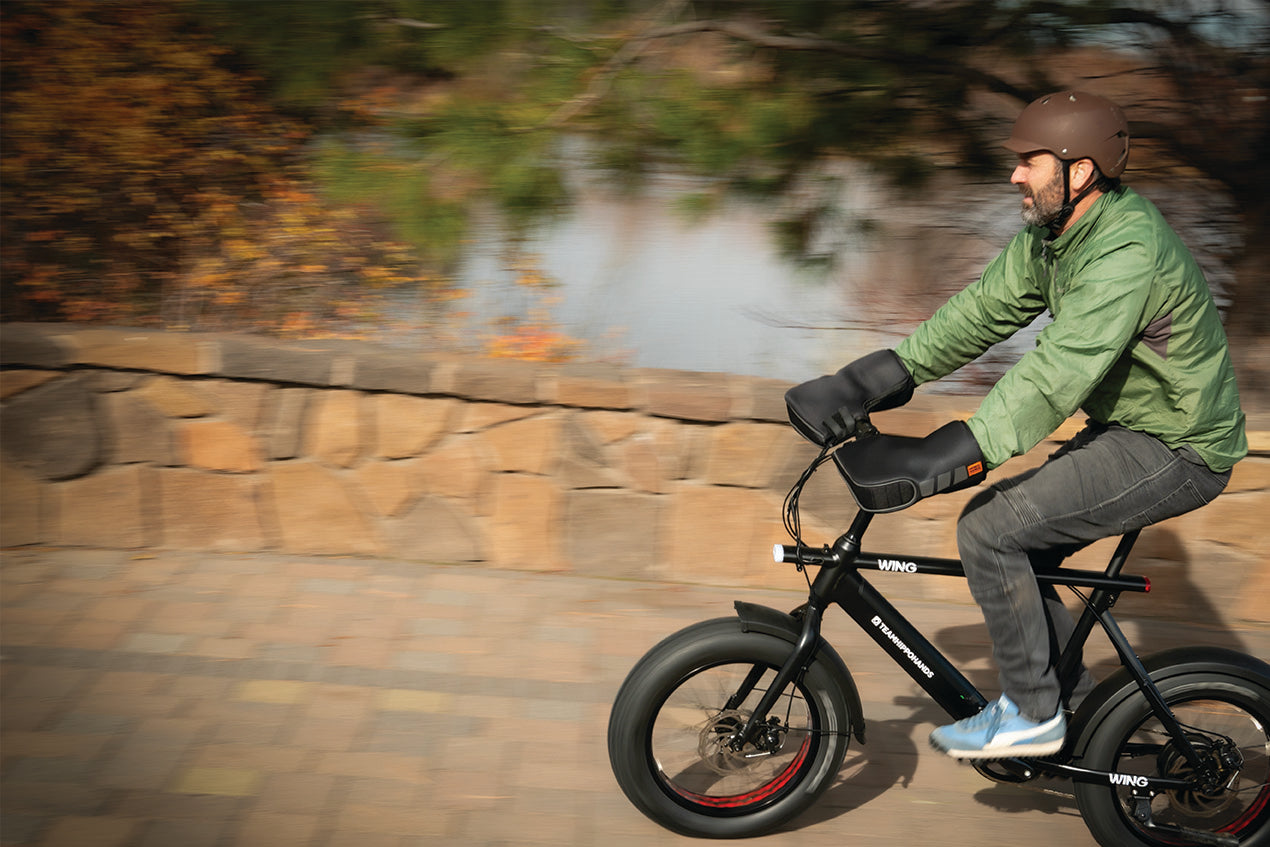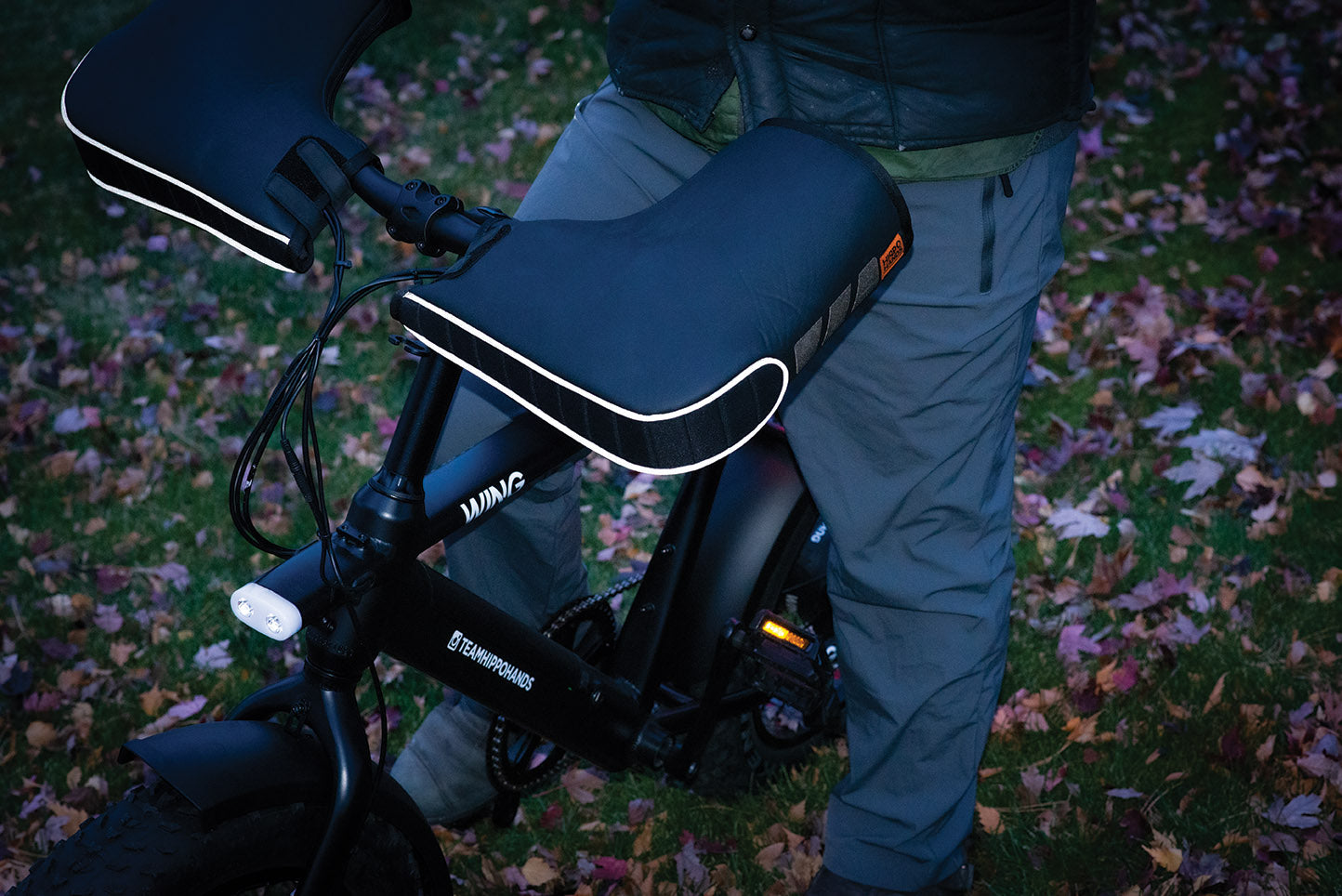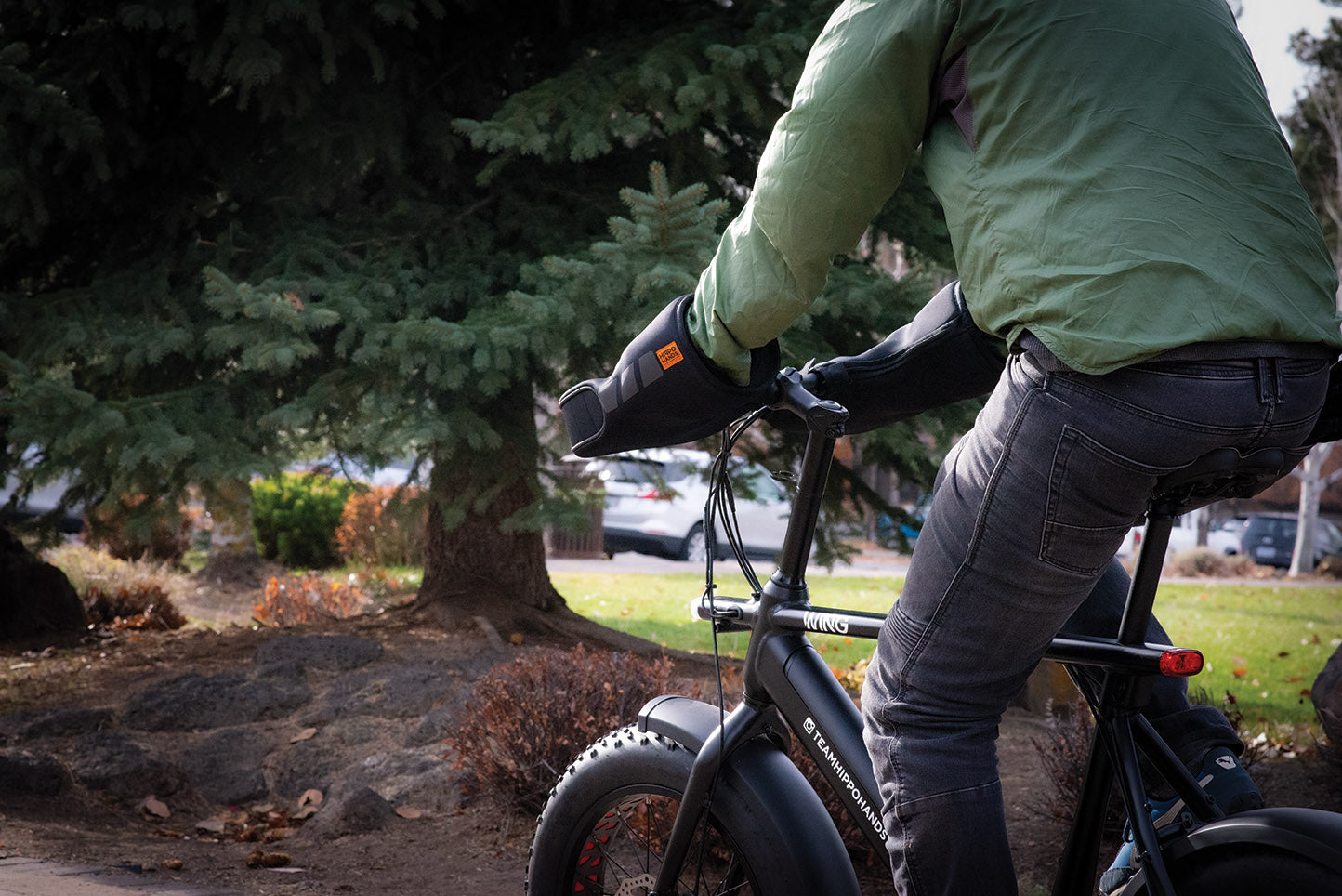 Cascade™ — eBike & mountain bike hand covers
No more cold hands! The Cascade model is designed for eBikes and mountain bikes. They protect your hands from the elements ensuring your fingers stay warm and toasty. Additionally, they enable you to wear thinner gloves for improved dexterity and less hand fatigue.
Cascades are made with waterproof neoprene and install in seconds with no tools necessary. They also have comprehensive reflective components, so they're safe as all get out!
As you may guess, these are sold in pairs.