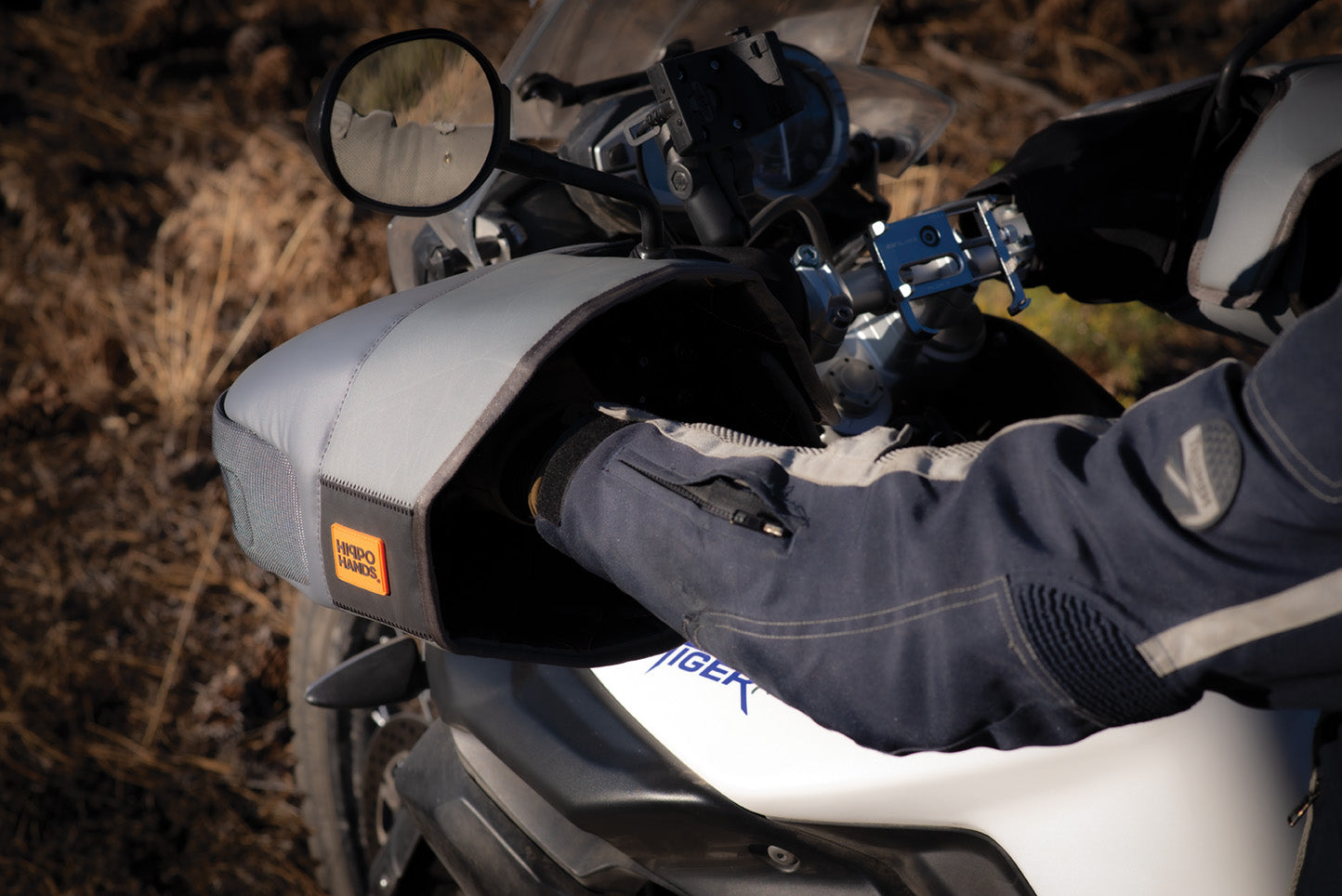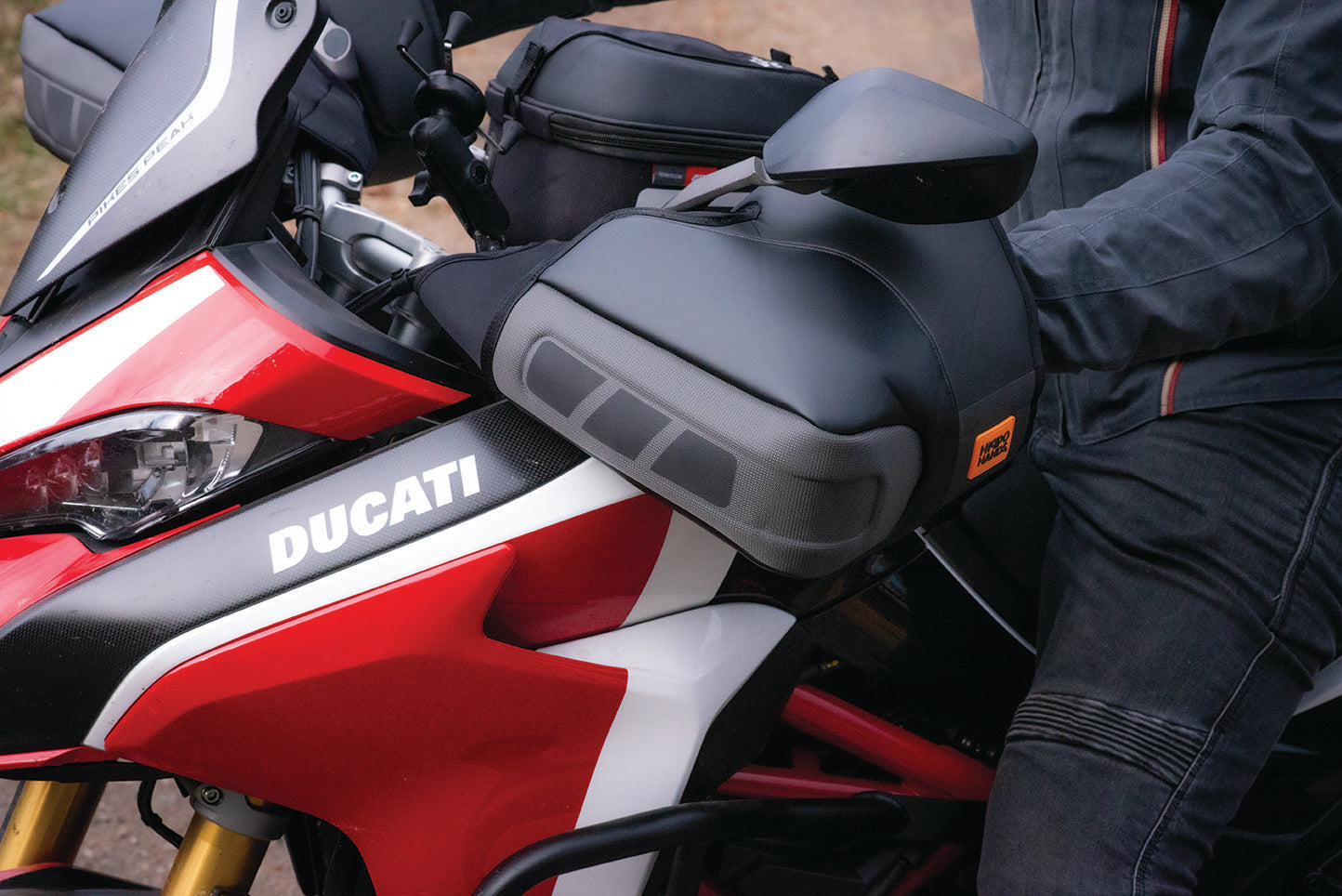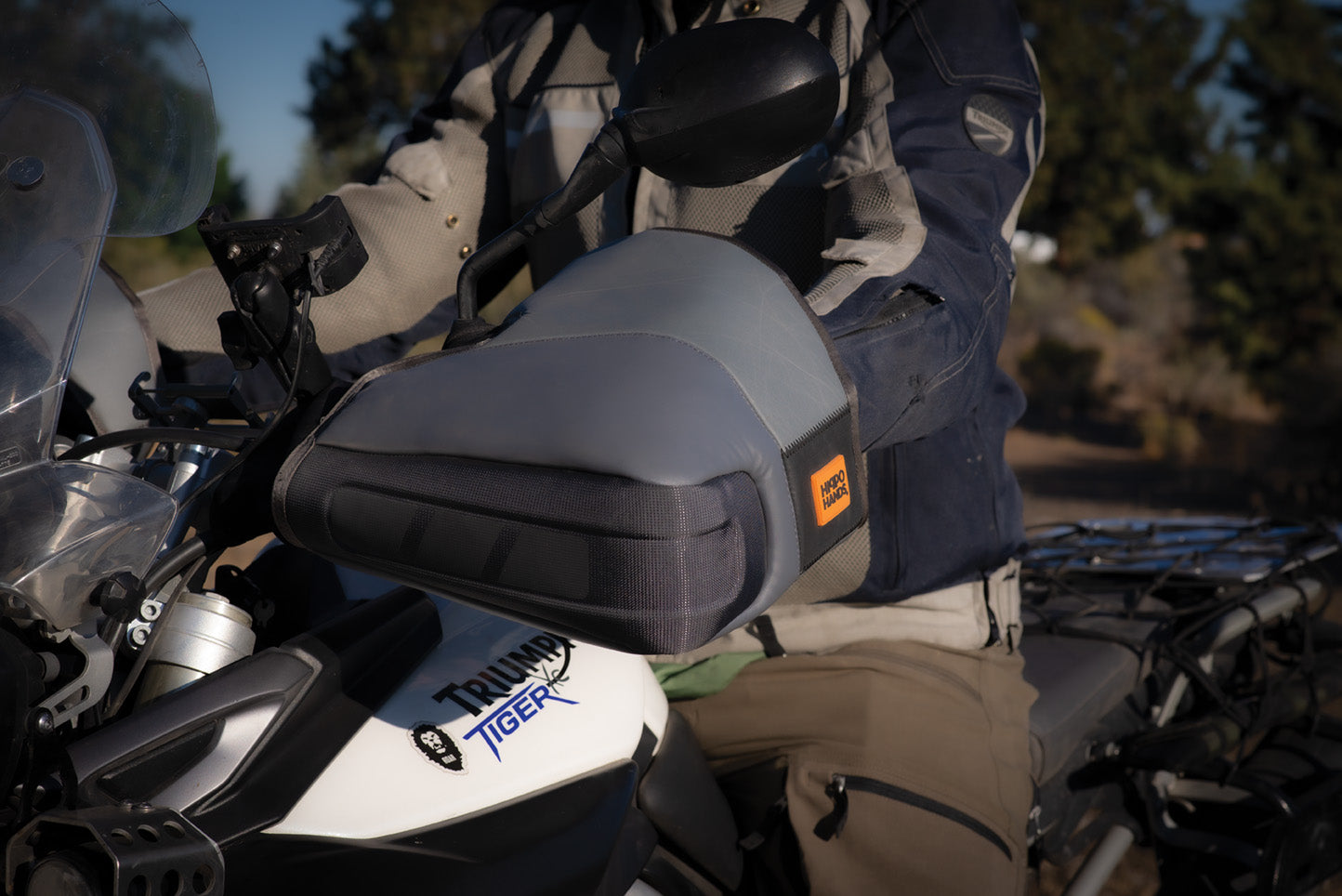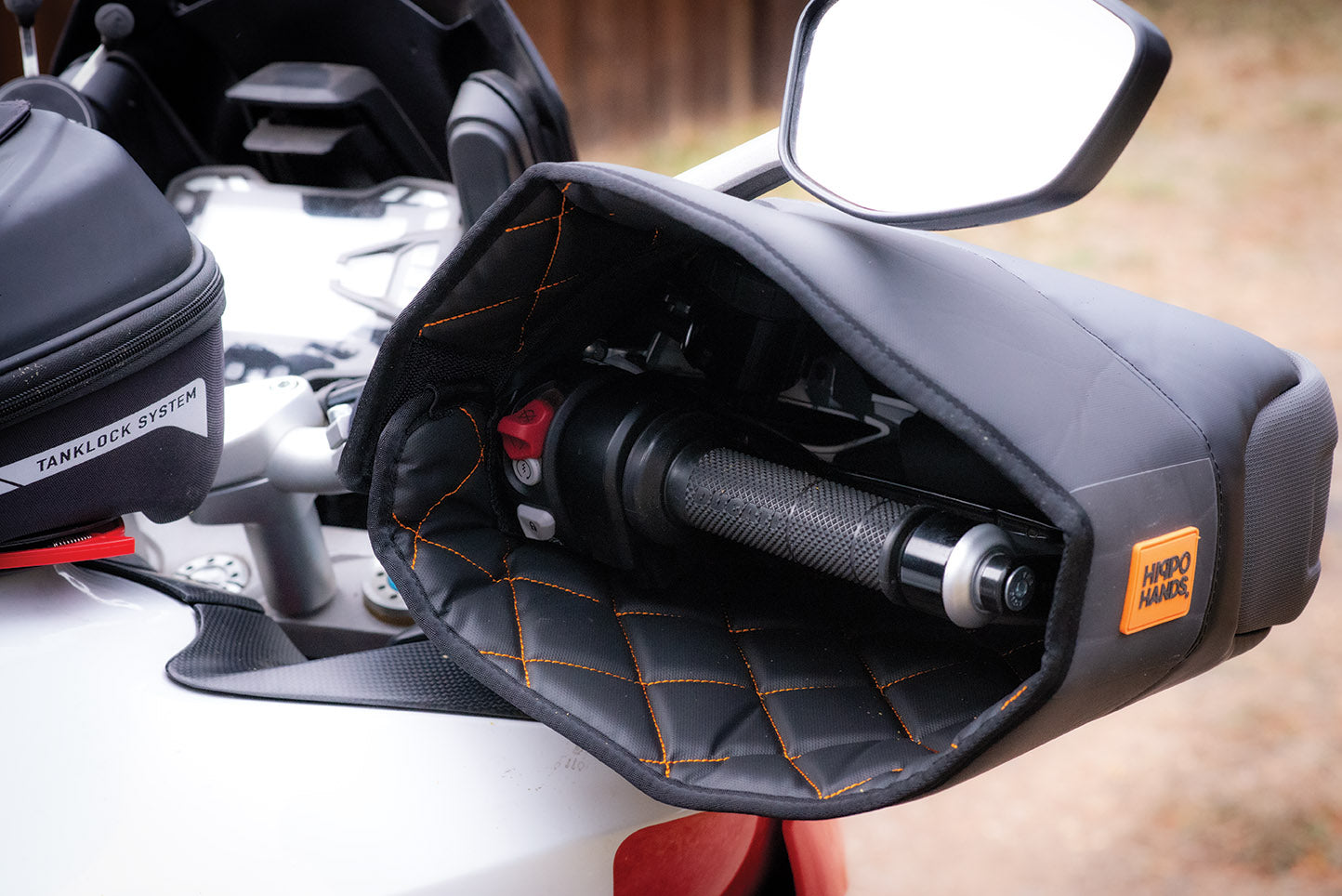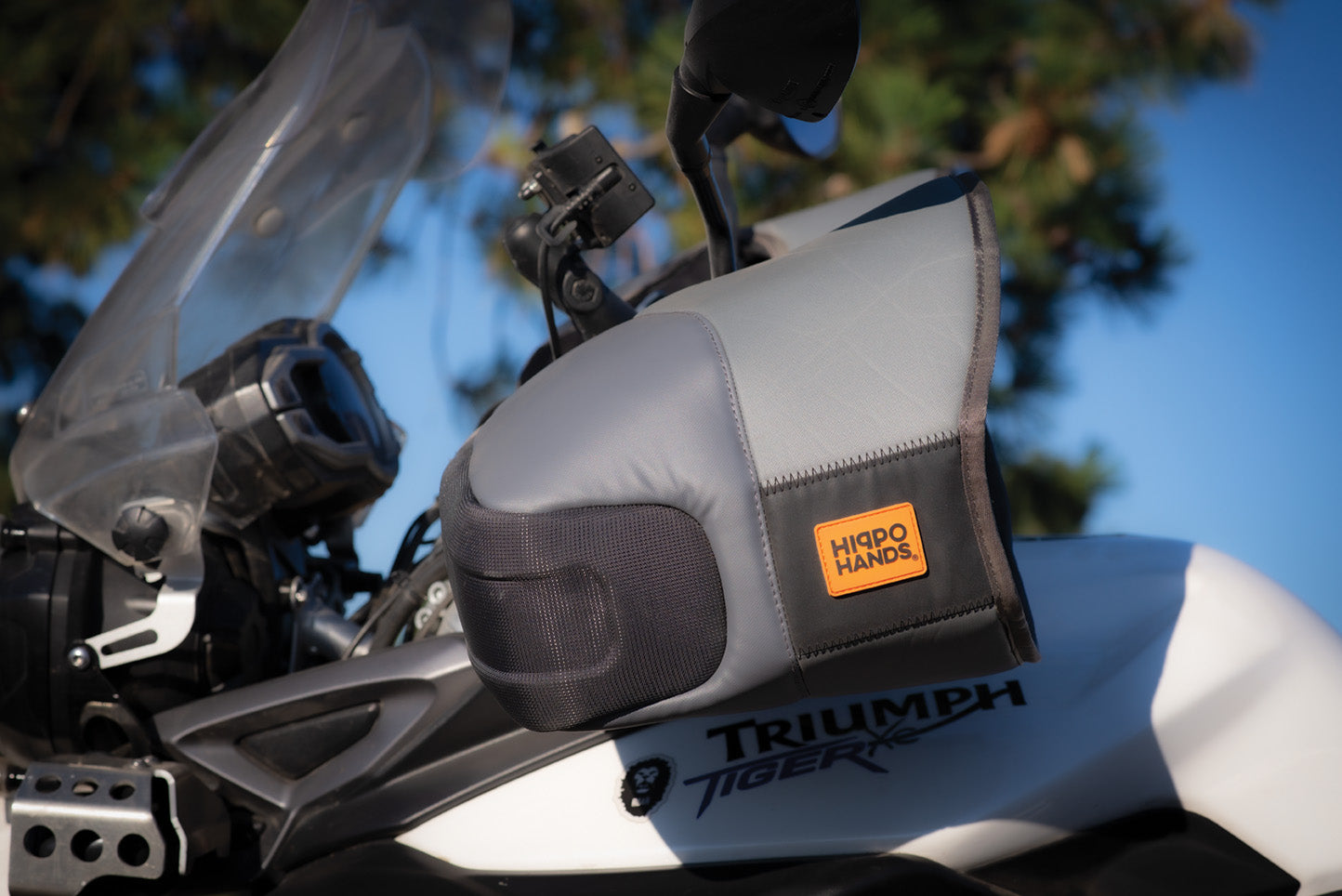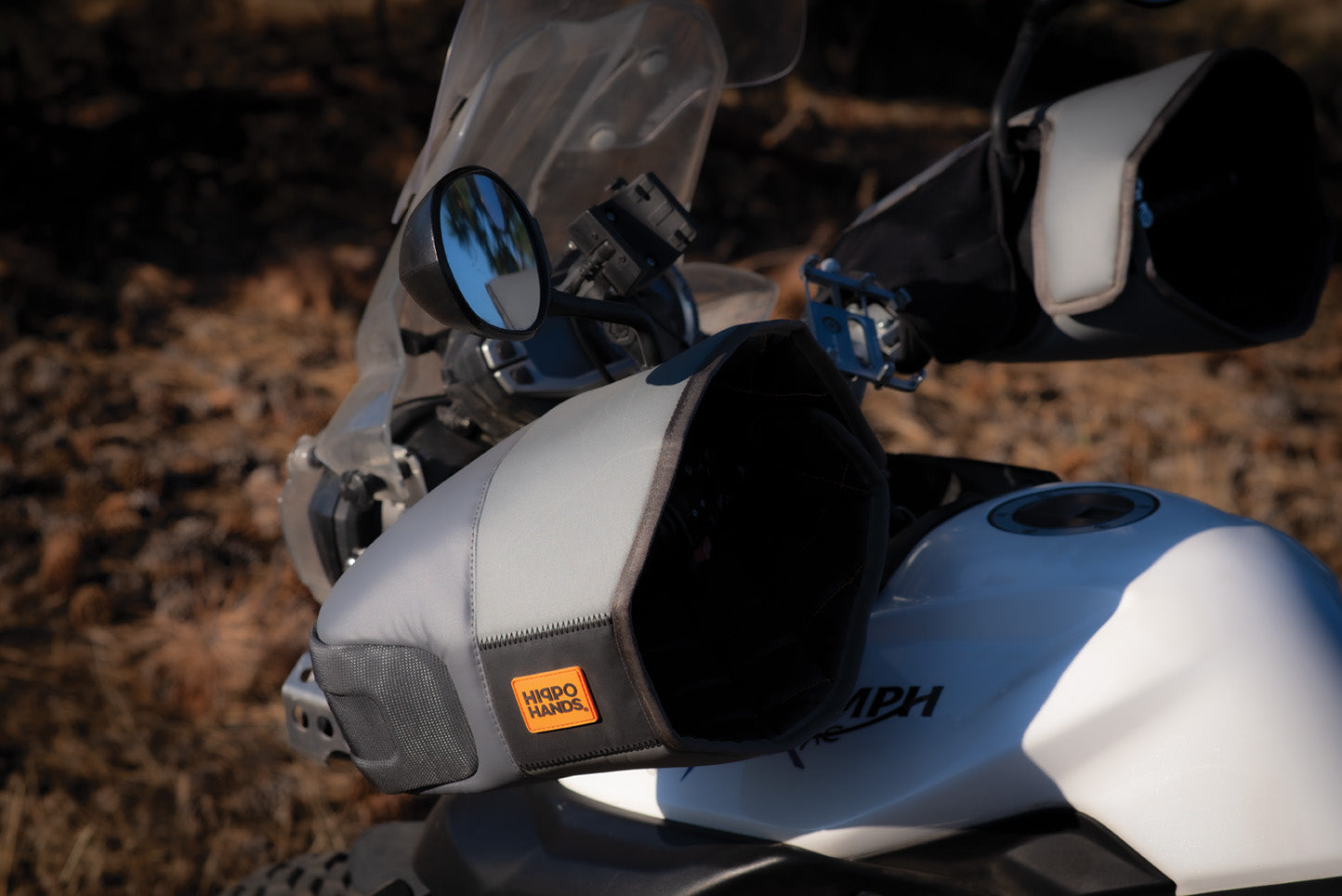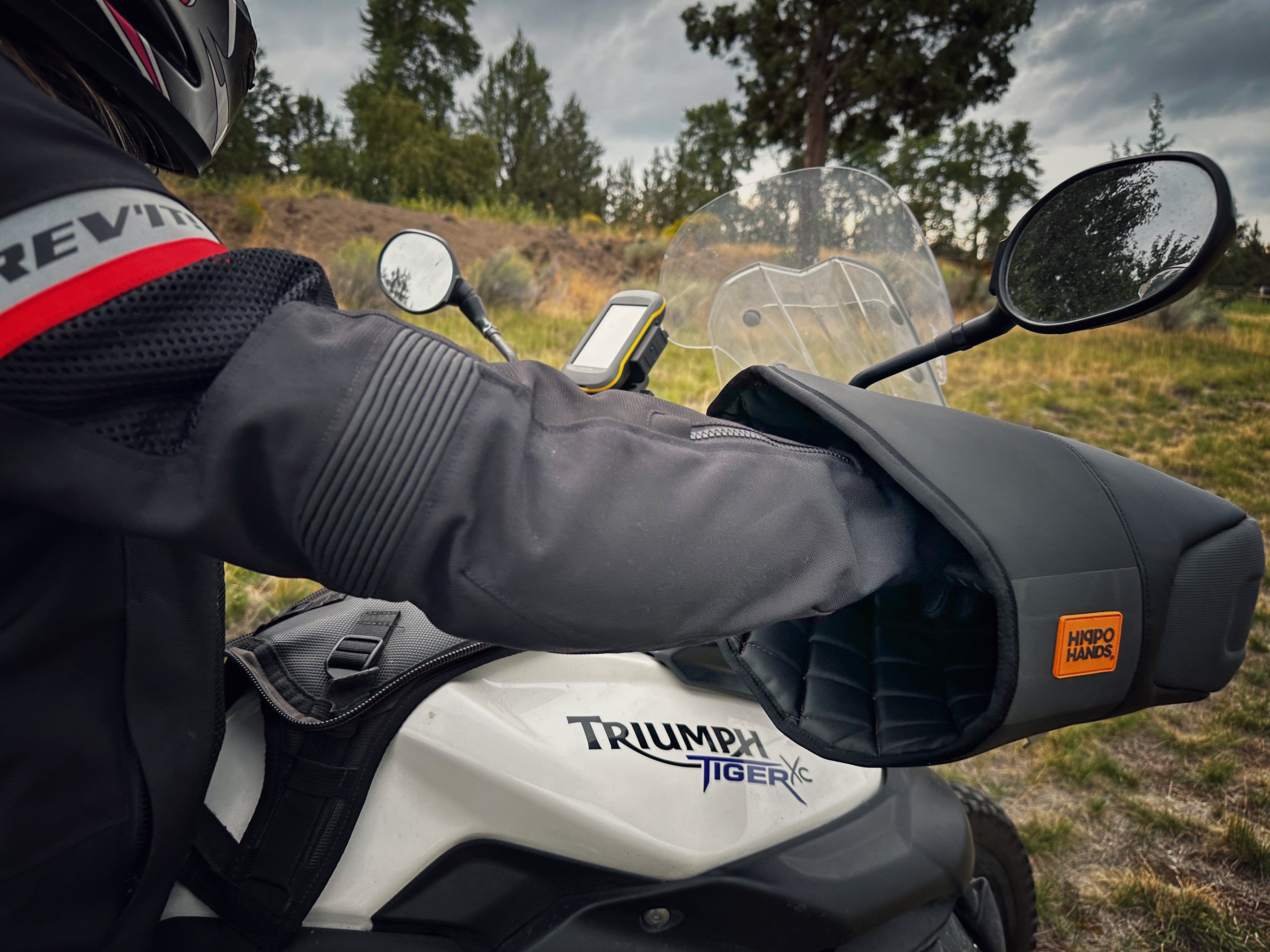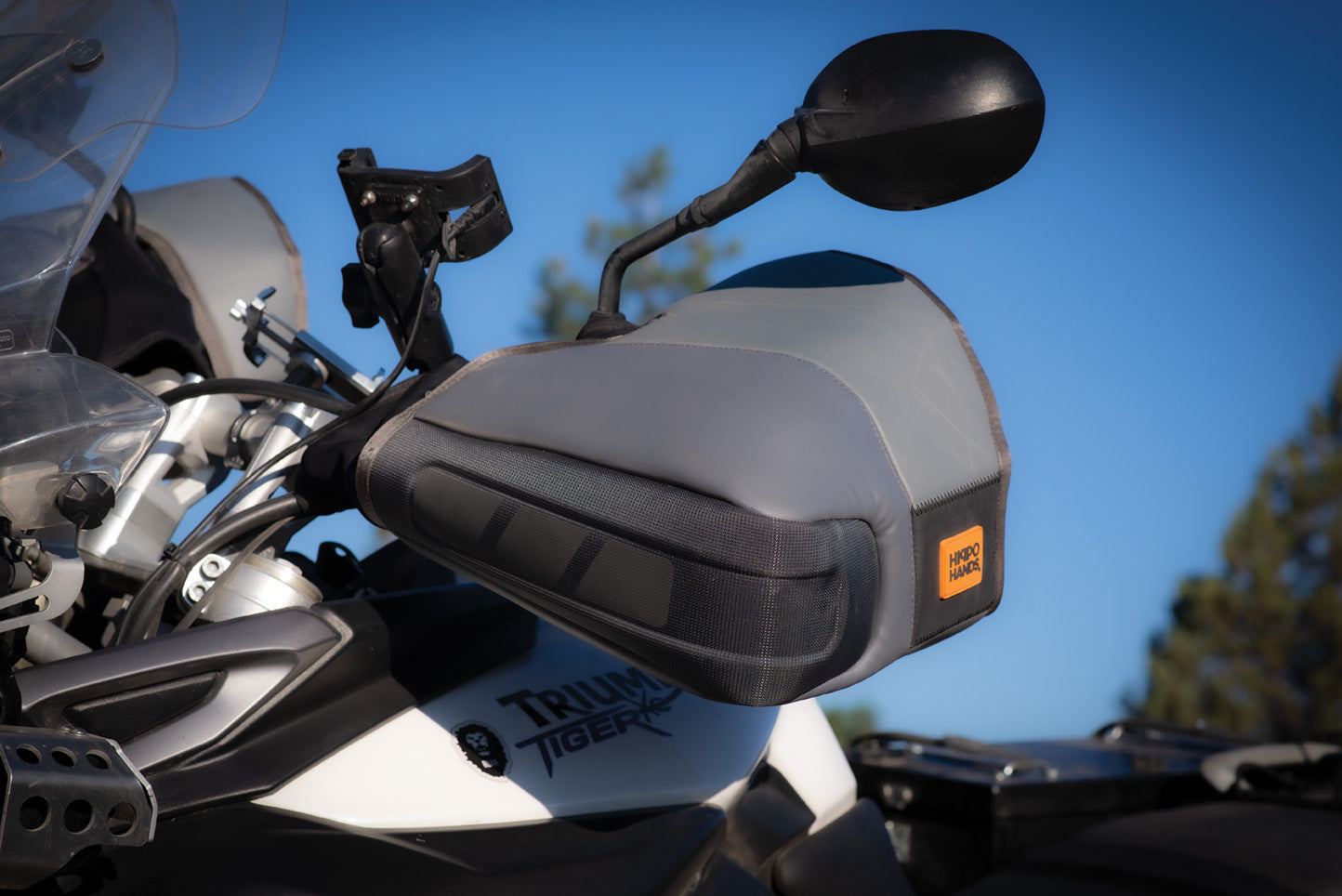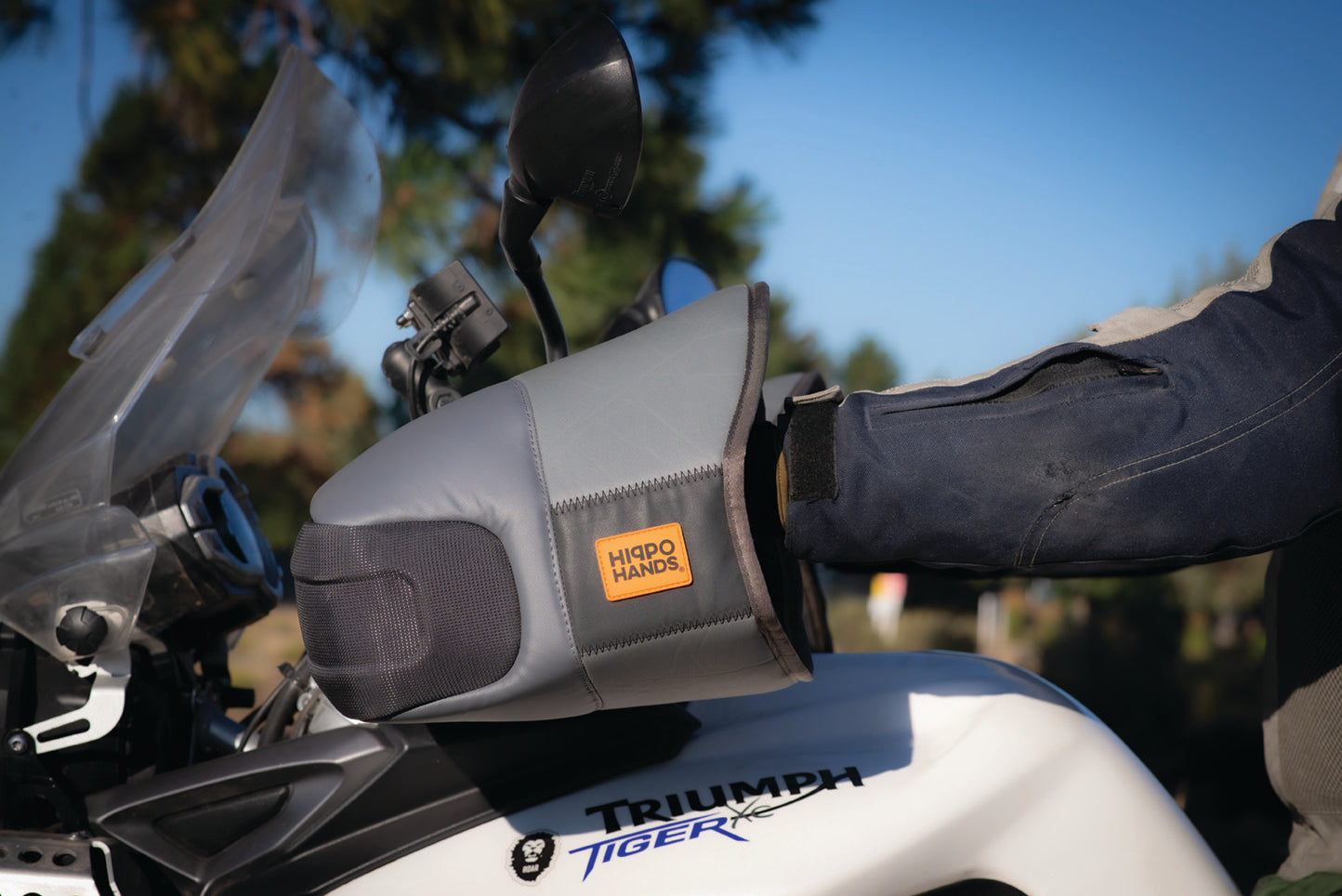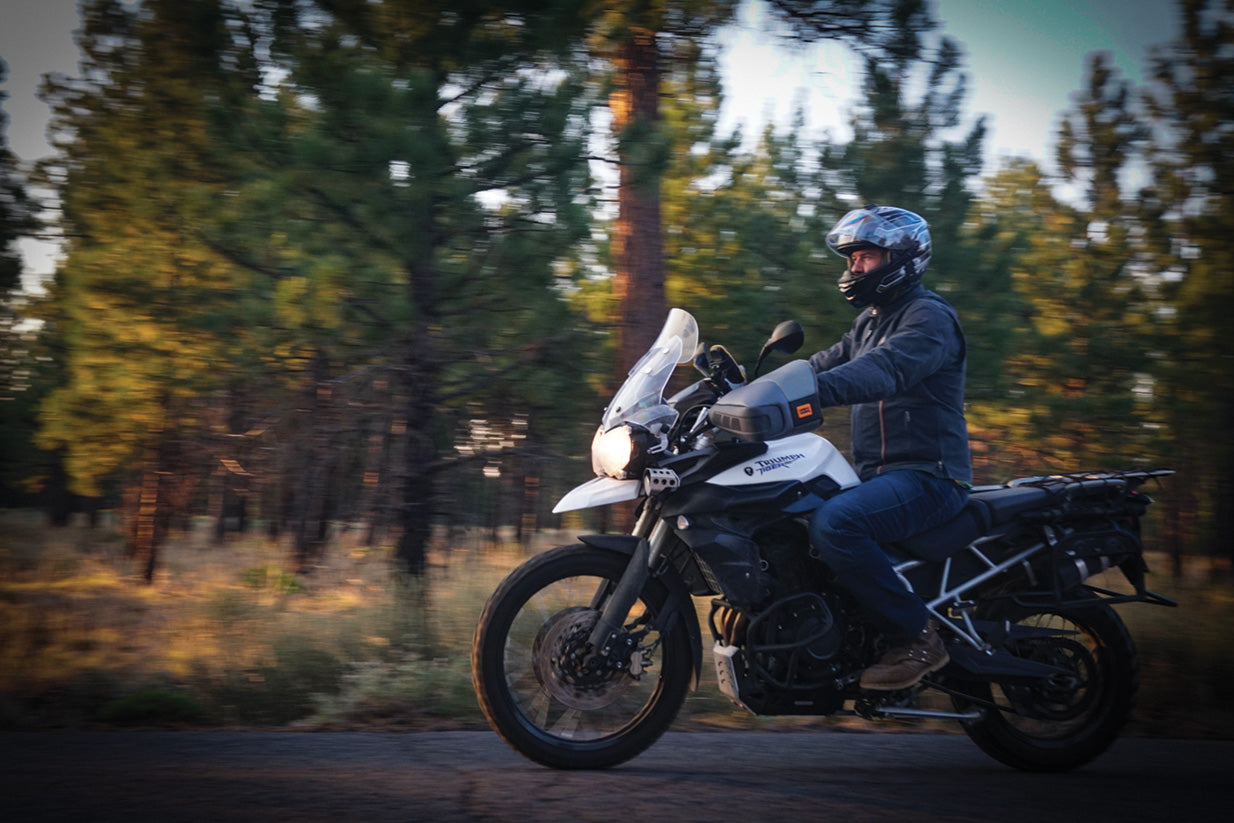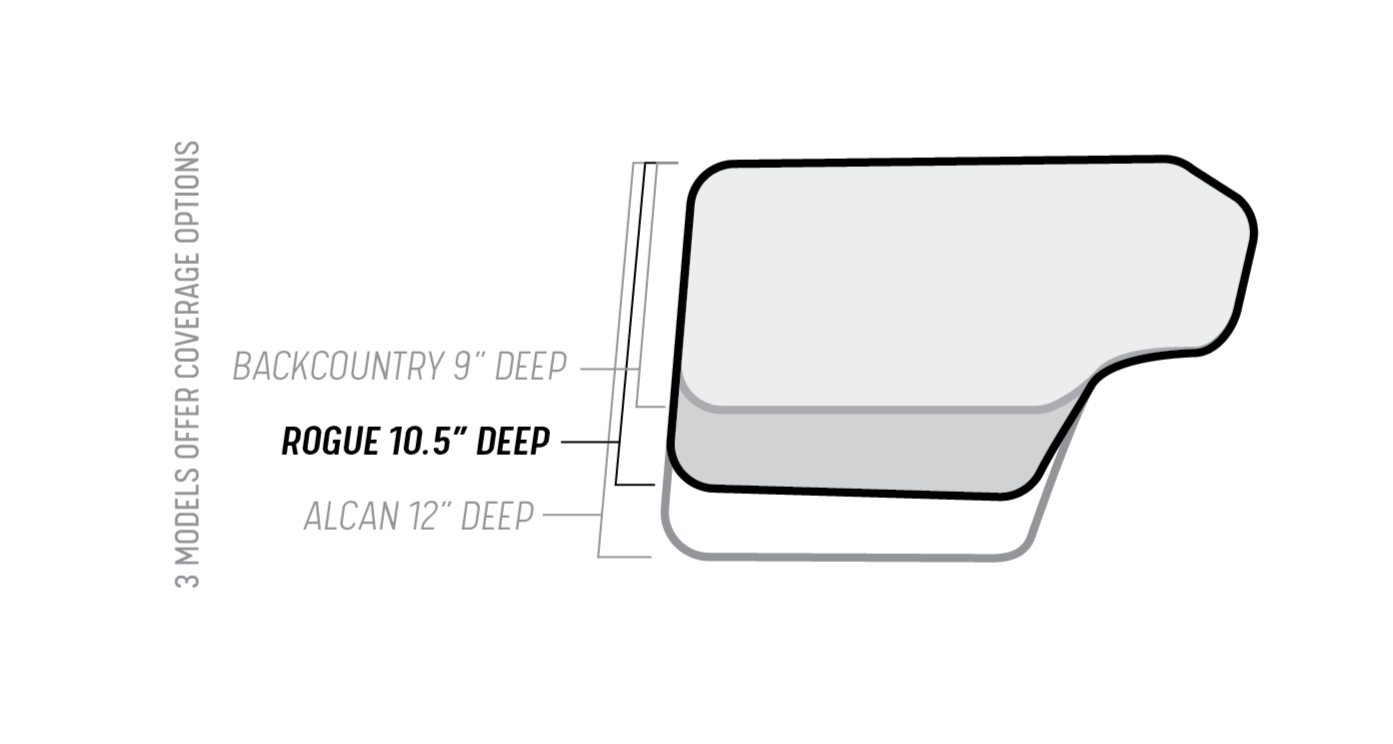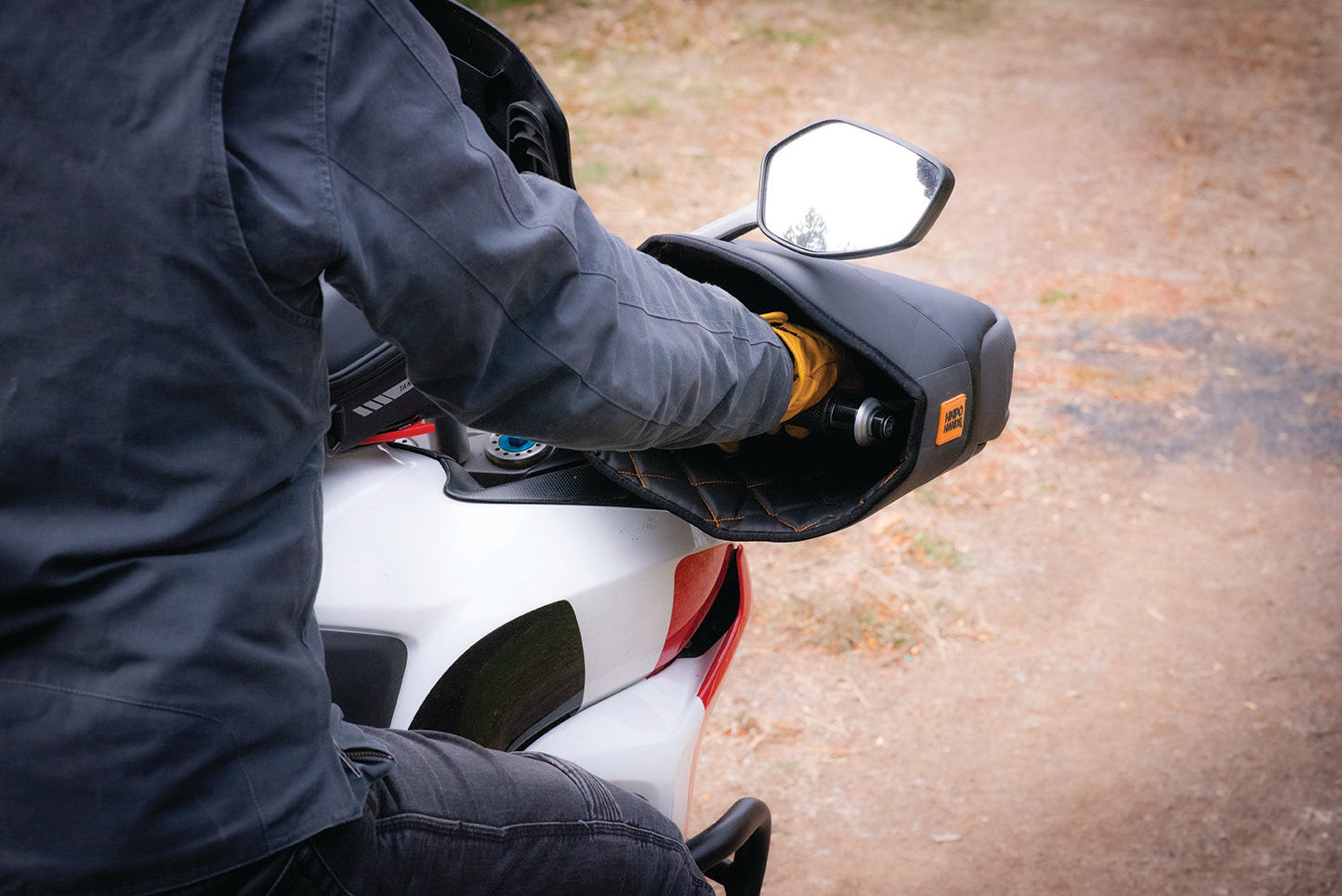 Rogue — Mid-sized, versatile motorcycle hand covers
The Rogue™ model is an amazingly versatile, mid-sized hand cover. It fits a myriad of adventure and sport touring bikes, as well as some scooters, and other bikes. It is our commuter riders' model of choice.  It offers a large hand opening that stays open at high speeds and they are designed to be fitted over brush/hand guards. The waterproof outer shell is our unbelievably durable, HippoSkin™, and insulated with a generous layer of HippoFat™, a warm, flexible, closed cell foam—both are designed to keep inclement weather away from your hands. The Rogue features side and front reflective panels for higher visibility in low light situations. The Rogue is 10.5" deep. 
Canadian customers buy here
UK customers buy here
Hand/brush guards are required for proper fitment and for safety reasons. Hippo Hands go on and off in seconds and never require tools or hardware.
And if you're wondering, they are, in fact, sold in pairs.